Gray's Inn ditches paper bookings for cloud-based system
New events management system will speed up sales and minimise double booking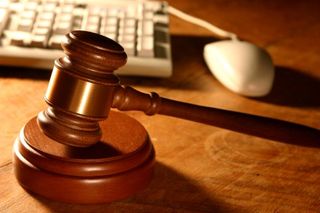 To most people, Gray's Inn, one of the four ancient Inns of Court, has an exalted place in the legal system with little connection with the outside world. In fact, the Inn has a sideline in corporate events, hindered only by a booking system that appeared to be as ancient as the Inn itself.
The problem, says Catherine Ortmayer, sales and marketing manager at Gray's Inn, was relying solely on a manual system to take bookings. "Everything we did was on Word documents or in Excel," she says. "It was very laborious, very labour-intensive with lots of repetition."
Ortmayer says her team used as its main calendar a shared Outlook calendar that dependent upon human intervention to avoid double bookings. "It was just dependent on the team making sure that they didn't do it. There was no real process in place."
This system meant a lot of time was spent being on the lookout for double bookings. "It was also at the foremost of their minds," she says.
"When we would have an enquiry we would have to fill in an enquiry sheet and it would be manually filled in. Then, if we were following up with that client, we would have to re-type all that information to send off to them."
Members of the events team would then key that into a spreadsheet to record the inquiries. "Then, if it was to become an event we would have to rekey it to create event sheets, estimates, contracts. So it was just very, very repetitive," she says.
The cumbersome nature of this led to the team considering alternatives. She looked that the pros and cons of the present system and looked at the benefits of other systems. It wasn't a given that she would move to the cloud, but she decided the team needed a proper events management system.
"We did research in the background of who those potential companies would be, what their systems could offer, the pros and cons of those and our recommendations for which system," she says.
Ortmayer looked at systems from Condeco, Delphi and a few others. "Condeco suggested that we would have it on a server here on site," she says. In the end, Gray's Inn went for a cloud-based service from Priava, "because firstly it was cloud-based so that excited the IT manager, because he didn't have any of the responsibilities and the costs."
It meant that no extra servers were required onsite as well as the extra cost of running them. "It just took that responsibility away from the IT manager. We didn't have to make sure that was all in place and up to date and whatever else you need to do."
While that was a benefit for the workload of the IT manager, for the team the user interface was a key consideration. "The main driver for Priava was because it looked the best system. It is very intuitive but it wasn't complicated to use. It didn't look scary on the screen. It looked clean and simple to use," says Ortmayer.
In June 2013, Ortmayer got the green light to proceed with the implementation. She says time was tight: the installation had to be completed when the Inn was closed in August, ready for the staff returning in September.
Ortmayer does concede that this was a tight schedule. "If I'm honest didn't allow ourselves enough time. We were literally learning how the system worked, making sure the back end was set up and was appropriate for our requirements whilst we were keying in information," she says.
She describes getting all the information over to the new system as a "mammoth task" and if had to do it again would have allowed a longer lead time.
Profile: Gray's Inn
The Honourable Society of Gray's Inn (more commonly known as Gray's Inn) is one of the one of the four Inns of Court (professional associations for barristers and judges) in London. It is also the smallest Inns of Court. As well as this, it now also offers corporate conference and private function services in an historic setting. The Inn has eight spaces including the Hall, the Large Pension Room and five acres of secluded gardens known as "The Walks".
In the migration, Ortmayer and her team had to start with the furthest event out in the future and work back to the present (or live, in the parlance of events) date.
"We had quite a lot of events and dates to get into the diary in order to make sure that we weren't double booking anything in the transfer," she says. The team went through this month-by-month, adding bookings into the Priava calendar. She says this allowed the team to learn as they went along.
Ortmayer says the system is used for everything from the initial enquiry onwards, which they call an opportunity. This is logged straight into the system. "We can then track that, whether that becomes converted or not. We can do estimates for client on an enquiry. We will then take it through if it becomes an event and take it through, contract it, estimate it. We do everything up to the point of invoicing," she says.
What her team doesn't do yet is invoicing through the system, Priava is capable of handling this but the Ortmayer hasn't used this functionality because of the way Gray's Inn's finance system is set up.
"We are a contract caterer but everything we do is under the umbrella of the Inn. All the marketing that we do, we do it all under Gray's Inn. The Inn itself will actually raise the invoice on their headed paper and under their logo and brand."
The complete migration was completed in fewer than four weeks. "In hindsight it was great because it was the best way to get to use and get to understand the system. In some respect it probably slow us down as well because we weren't familiar with it and we needed to tweak things as we were going along. Everyone was conscious of that deadline. The pressure was on but, hey-ho, we got there," she says.
In the back-end, Priava uses an Oracle WebLogic Server and Oracle Database, key components of the Oracle Platform for SaaS. The platform also uses Java on the back-end and Adobe Flex/Flash on the front end. Data is hosted in Dublin and managed using a multi-tenant system using Oracle technology. This isolates individual client records ensuring that client data is kept private and secure. Data is also automatically backed up for a rolling period of thirty days.
Benefits The new system has also allowed the team to run reports (which could not be done under the old system) such as conversion rate tracking, year-on-year sales and CRM reports for segmented markets.
She says the old paper-based system meant tracking could not be done but the new system means that everything is trackable. "So even if it is a lost opportunity that client is still sitting in the database. We can go back and look at why we lost that opportunity. We can track which clients we haven't been touch with for a while,"
For Ortmayer, efficiency has been the main benefit with the time it takes to process enquiries by three quarters. "We don't have to keep re-keying in everything."
"Our conversion rates are much higher now because we are able to track the enquiries better and follow up on them quicker. We have minimised the potential for double bookings."
Also, when an enquiry is received via its website, this information automatically feeds into the system allowing the team to follow this up during office hours and without them having to input the information themselves.
Also, the potential to accidently double book, just won't happen now, says Ortmayer. "With moving to Priava, because there are different statuses, there is no potential for double booking. It just simply won't let you do it. It will immediately say there is a conflict."
Ortmayer says they will look at using more features of the systems as and when they launch. There is also the possibility of integrating with finance system further down the track. "The Inn has a few flats available for accommodation and I think Priava is looking at an accommodation module. It is something that we may explore," she says.
Stay up to date with the latest news and analysis from the world of cloud computing with our twice-weekly newsletter
Rene Millman is a freelance writer and broadcaster who covers cybersecurity, AI, IoT, and the cloud. He also works as a contributing analyst at GigaOm and has previously worked as an analyst for Gartner covering the infrastructure market. He has made numerous television appearances to give his views and expertise on technology trends and companies that affect and shape our lives. You can follow Rene Millman on Twitter.
Thank you for signing up to Cloud Pro. You will receive a verification email shortly.
There was a problem. Please refresh the page and try again.