Adobe ditches boxed Creative Suite products
Software company to push Creative Cloud subscription product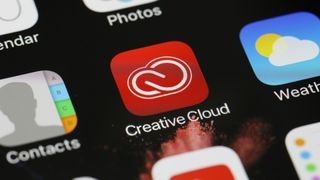 Adobe Systems has confirmed it is to cease producing boxed copies of its Creative Suite and Acrobat products.
The news that the axe was coming down on the products was first delivered by two resellers, Toolfarm and SoftwareMedia.
In an email received by SoftwareMedia, Adobe said: "As Adobe continues to focus on delivering world-class innovation through Adobe Creative Cloud and digital fulfillment (sic), we will no longer offer shrink-wrapped, boxed versions of Creative Suite family or Acrobat family…[the] last order date through distribution is April 30."
Toolfarm claims the discontinuation will apply not only to the Creative Suite bundle, but also to other individual products including Flash Pro CS6, Lightroom 4 and Photoshop CS6.
Adobe has independently confirmed it is moving to a digital-only model for Creative Suite, saying it is in the process of notifying its channel partners and customers as plans solidify in each region. However, it has neither confirmed nor denied the 30 April deadline.
The move comes shortly after the company announced an overhaul of its Marketing Cloud offering.
Speaking to Cloud Pro, Neil Morgan, senior director of digital marketing at Adobe in the Middle East and Africa (EMEA), said Marketing Cloud in Europe represented a "fundamental shift" in the company's strategy.
The seven new features introduced in the overhaul promise to bring greater integration between Marketing Cloud and Creative Cloud. Morgan said the updates would allow creative content to be brought to market more quickly, as well simplifying and enhancing the user experience.
The end of boxed copies of Creative Suite also comes almost exactly a year after Creative Cloud was launched, on 23 April 2012.
Stay up to date with the latest news and analysis from the world of cloud computing with our twice-weekly newsletter
Thank you for signing up to Cloud Pro. You will receive a verification email shortly.
There was a problem. Please refresh the page and try again.