Small business owners fail to get to grips with technology
A new survey has highlighted the gap between large and small business when it comes to cloud technology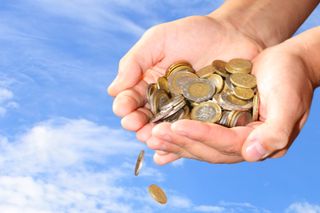 Small companies are failing to invest in new technologies like cloud even though IT can be a driver for new business.
Those are the findings from a new survey from the Federation of Small Businesses (FSB) and software organisation Intellect.
The Digital Imperative report looked at the impact technology has on small businesses and what could be done to drive take-up.
According to the research, just 26 per cent of small firms are investing in new technologies, such as cloud, even though 59 per cent of SMBs said that technology investment was an important element in winning new business.
Companies who had invested heavily reported high levels of satisfaction: investments in software, cloud services and e-commerce were seen as particularly fruitful.
The biggest benefit was better communication with existing customers, reported by 62 per cent of respondents, while 59 per cent said technology helped boost business innovation.
The two organisations also looked at skill levels. The research found that just 37 per cent of people in small businesses had above-average IT skills and the report recommends that companies prioritise IT training.
Commenting on the report, George Freeman MP, chairman of the all-party parliamentary group on science and technology in agriculture, said rural companies had a particularly bad deal when trying to access services such as cloud because of poor broadband availability.
He also pointed the finger at telcos and service providers for failing to distinguish between small businesses and micro companies. "There's a world of difference between a company of 50 employees and one of five or fewer," he said.
The lack of broadband investment was picked up in the survey with 40 per cent of respondents claiming better infrastructure in their area would encourage more investment in technology. This was second only to more generous tax write-downs as a technology driver.
Freeman said the report also highlighted how far many businesses had to go. "Only 79 per cent of companies had a website – that leaves 21 percent without one. There's no reason for that."
Stay up to date with the latest news and analysis from the world of cloud computing with our twice-weekly newsletter
Max Cooter is a freelance journalist who has been writing about the tech sector for almost forty years.
At ITPro, Max's work has primarily focused on cloud computing, storage, and migration. He has also contributed software reviews and interviews with CIOs from a range of companies.
He edited IDG's Techworld for several years and was the founder-editor of CloudPro, which launched in 2011 to become the UK's leading publication focused entirely on cloud computing news.
Max attained a BA in philosophy and mathematics at the University of Bradford, combining humanities with a firm understanding of the STEM world in a manner that has served him well throughout his career.