BMC debuts AppZone enterprise cloud app store
IT operations firm hopes app store launch will help companies cope better with BYOD demands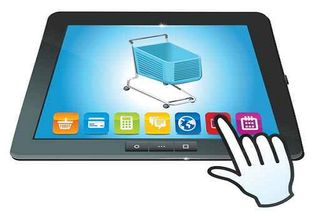 IT operations giant BMC has launched AppZone, a cloud-based app store targeted at enterprises.
The store will feature mobile, proprietary and desktop applications, and its launch follows BMC's purchase of Partnerpedia in July.
With the acquisition and launch, BMC is looking to broaden its base from IT operations to encompass cloud software distribution.
The firm said the AppZone launch would reduce the amount of time employees spent finding, gaining approval for and installing applications on corporate devices.
BMC AppZone is for organisations that want their own private app stores to distribute approved software, while IT departments can control the apps employees can access on their devices.
The IT department can handle all licensing agreements for apps in one place, and once a user leaves the company, the licenses for their applications can be withdrawn and the software removed from their device.
The firm said the rapid acceleration of BYOD and overprovisioning of corporate apps pose immense management and risk-related challenges for IT departments.
BMC said the service would deliver native and web experiences across all devices, reducing to minutes an app distribution process that previously took hours - all while ensuring compliance with corporate security rules.
BMC plans to closely integrate AppZone with MyIT, its self-service IT services portal.
"Apps are the most common way for most people to experience the benefits of cloud, and the explosion in the number of business applications, which are being deployed across many different devices, is driving a profound 'consumerisation' trend in enterprise IT," said BMC Software chief technology officer Kia Behnia.
"Corporate IT departments are becoming much more focused on enabling big gains in personal productivity and removing 'IT friction' from the employee experience."
Chris Hazelton, mobile and wireless research director at 451 Research said that IT needs to provide a centralised portal for employees to find the key apps they need to do their jobs regardless of the device they use.
"Delivering this app storefront allows IT to push the right cloud, mobile, or desktop app to the right employee, making both the employee productive and IT happy," he said.
Stay up to date with the latest news and analysis from the world of cloud computing with our twice-weekly newsletter
Rene Millman is a freelance writer and broadcaster who covers cybersecurity, AI, IoT, and the cloud. He also works as a contributing analyst at GigaOm and has previously worked as an analyst for Gartner covering the infrastructure market. He has made numerous television appearances to give his views and expertise on technology trends and companies that affect and shape our lives. You can follow Rene Millman on Twitter.
Thank you for signing up to Cloud Pro. You will receive a verification email shortly.
There was a problem. Please refresh the page and try again.