Imperial adds ServiceNow cloud support to college curriculum
Leading London university shifts student support services to the cloud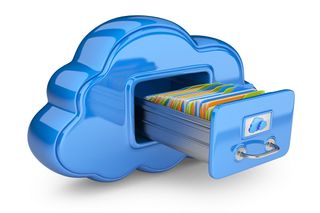 Imperial College London is moving some of its library and student support services to the cloud, using ServiceNow's automation systems.
The university decided to enlist the cloud service provider's help after being impressed with the self-service elements of its workflow automation offering.
"The decision to move to cloud was not cut and dried, but we always knew that there was an advantage in that it cuts down on our in-house requirements, in terms of maintenance and support of hardware," Imperial ICT service centre manager, Paul Carter, told Cloud Pro.
"There is a big drive for improving the student experience within the university and the move to cloud fits in nicely with that, so we're hoping that we will be a bit more flexible in terms of what the students want and support requirements, such as being able to contact IT or ICT."
The college also hopes the service will reduce the need for students to make physical visits to support offices, as they will be able to access many of the standard forms and other paperwork online. This, in turn, will reduce queues, particularly at the beginning of term.
The move to cloud will take place in three stages, with a small, non customer-facing portion of the library team moving onto the ServiceNow system next week. This will be followed by two further adoption phases in September and November.
In a statement, ServiceNow's vice-president of EMEA, Kevin Tumulty, said: "We are privileged to help some of the most prestigious and forward-thinking organisations in the world automate service delivery to transform IT and the business. We relish the prospect of facilitating this impressive project at Imperial College London."
Stay up to date with the latest news and analysis from the world of cloud computing with our twice-weekly newsletter
Jane McCallion is ITPro's Deputy Editor, primarily covering security, storage and networking for ITPro, CloudPro and ChannelPro.
Jane joined ITPro and CloudPro in July 2012, having previously written freelance for a number of business and finance magazines. She has also covered current affairs, including the student, public sector workers and TUC protests and strikes in central London while studying a Masters in Journalism at Goldsmiths, University of London.
Prior to becoming a journalist, Jane studied Applied Languages at the University of Portsmouth.
Thank you for signing up to Cloud Pro. You will receive a verification email shortly.
There was a problem. Please refresh the page and try again.