Office 365 and Outlook.com outage hits North American users
Cloud outage rains on Office 365 parade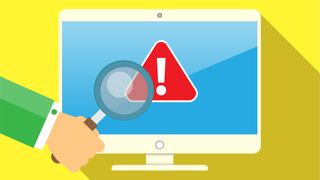 Microsoft is blaming a networking error for a service disruption to its cloud services hosted in North America.
The company's Office 365 online software suite and Outlook.com cloud email services are both understood to be down, with some users reporting issues accessing its Skydrive storage offering too.
The problems, which Microsoft claims are causing partial availability for some users, affect the Access Control 2.0 (West US), Compute (East US), Compute (North Central US) and Compute (West) services.
While Asia Pacific and Europe are unaffected, the timing of the outage is inconvenient for many, as it began just as the East Coast of the US began work.
On its Azure service dashboard, Microsoft said: "We are troubleshooting this networking issue, and capturing all the data that will allow us to resolve it. Further updates will be published to keep you apprised of the situation. We apologise for any inconvenience this causes our customers."
Despite this, many users have taken to Twitter to vent their frustration at the downtime.
The outage comes just three days after the official launch of Microsoft's Office 2013 suite and Office 365 Home Premium, and 48 hours after the company announced an SMB-focused Office 365 offering.
Stay up to date with the latest news and analysis from the world of cloud computing with our twice-weekly newsletter
Jane McCallion is ITPro's Deputy Editor, primarily covering security, storage and networking for ITPro, CloudPro and ChannelPro.
Jane joined ITPro and CloudPro in July 2012, having previously written freelance for a number of business and finance magazines. She has also covered current affairs, including the student, public sector workers and TUC protests and strikes in central London while studying a Masters in Journalism at Goldsmiths, University of London.
Prior to becoming a journalist, Jane studied Applied Languages at the University of Portsmouth.
Thank you for signing up to Cloud Pro. You will receive a verification email shortly.
There was a problem. Please refresh the page and try again.