What is island hopping?
Far from being part of an exotic holiday, island hopping is a hacking technique that could pose a serious threat to your business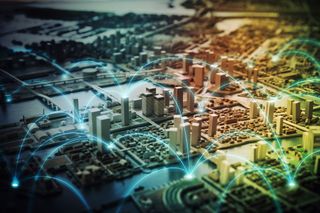 Much like how many words and phrases in the English language take on new meanings with societal shifts and technological advent, the same goes for 'island hopping', a term previously reserved for explorers of different countries.
Island hopping is a term used to describe the process of undermining a company's cyber defences by going after its vulnerable partner network, rather than launching a direct attack.
Infiltrating the smaller and often less secure partner firms allows attackers to gain a foothold in a connected network, and then exploit the relationship between the two companies to gain access to the bigger target's valuable data.
The attack gets its name from the World War 2 strategy adopted by the US in its island campaign against Japan. Forces gradually and strategically seized control of smaller islands outside of the mainland of the axis power instead of tackling it head-on - a technique called 'leapfrogging' at the time.
How prevalent is island hopping?
You may not have heard much about it before, but over the past few years it has become one of the most effective forms of cyber attack. According to Carbon Black's Quarterly Incident Threat Report, half of all current cyber attacks make use of island hopping at some stage in their process.
The Carbon Black report also revealed that the business verticals most commonly affected were the financial, manufacturing and retail sectors, but stipulated that it's difficult to ascertain an exact percentage figure of how many have been affected due to the complexity of following a cyber attack's journey.
The recent spate of ransomware attacks targeting an array of US towns and cities has also seen island hopping as a method of breaching the small municipalities' networks, according to one mayor.
Island hopping case study: Target
One of the higher-profile examples of island hopping happened in late 2013 when hackers breached the US retailer Target's point of sale system and stole payment information from 40 million customers. Between containing the breach, legal counsel, court settlements and other expenses, this attack cost Target nearly $300 million.
But this attack didn't begin in Target's servers, but in Fazio Mechanical Services. Fazio Mechanical Services, a firm that provides Target's heating and refrigeration, experienced a malware attack shortly before Target's breach. In this attack, hackers stole email credentials and later used those to access Target's networks.
Island hopping case study: SolarWinds
A more recent example of island hopping involves as many as 18,000 businesses and multiple departments of the US government. So what do all these organisations have in common? The answer is simple: the same IT management provider.
SolarWinds first confirmed the cyber attack in mid-December 2020, saying that its systems had fallen victim to "a highly sophisticated, manual supply chain attack". However, at the time, not many expected that the incident would become one of the biggest cyber security stories of recent years. As with most supply chain attacks, the company wasn't the prime target of hackers. Although it's hard to say what their goal was, the cyber criminals were likely backed by the Russian government, which means that their main incentive could have been destabilising the US Congress.
To an extent, they succeeded: in late March, it transpired that the hackers managed to access email accounts belonging to the head of the Department of Homeland Security and obtained schedules of officials at the Energy Department, despite employees of all departments being asked to "immediately disconnect or power down" the affected SolarWinds Orion products.
RELATED RESOURCE
IT Pro 20/20: Does cyber security's public image need a makeover?
Issue 18 of IT Pro 20/20 looks at recent efforts to retire the 'hacker' stereotype, and how the threat landscape has changed over the past 20 years
The cyber attack also heavily affected the private sector, with email security provider Mimecast admitting that the hackers managed to breach its networks and access source code repositories, prompting the company's decision to decommission its SolarWinds Orion software and replace it with a Cisco NetFlow monitoring system. Another victim, Microsoft, said that hackers had downloaded some source code for its Azure, Exchange, and Intune cloud-based tools.
So what caused all this damage? SolarWinds executives blamed a former intern for leaking a weak company password that was publicly accessible on the internet for more than a year. The password was 'solarwinds123'.
Steps you can take to protect your organisation from island hopping
As attacks become more frequent and more devastating, here are a few recommendations for avoiding a breach and keeping your information safe. With that in mind, one of the first places to start is employee training and awareness. Make sure you have policies, procedures and best practices in place, and that your employees are familiar with them; doing this will help diminish the possibility of a breach.
When it comes to your passwords, two-factor authentication is a must, as is avoiding default, generic, or predictable passwords.
Back up your data to a location other than your computer, such as a USB kept in another building or to the cloud.
Don't forget about endpoints other than desktops and laptops. Your employees' phones, tablets, and other IoT devices like printers and network-connected lighting are all at risk, too.
Be aware of phishing schemes, and don't click on links from suspicious or unknown sources they may be trying to steal your personal information, like login credentials. Employees should understand what types of requests they are likely to receive, and report suspected emails when they arrive.
Similarly, to protect your data from malware, keep your software up to date, including your antivirus software.
Don't grant vendors or customers access to your networks and servers unless necessary. Some organisations have even started placing certain cyber security standards in contractual agreements with companies they do business with.
Get the ITPro. daily newsletter
Receive our latest news, industry updates, featured resources and more. Sign up today to receive our FREE report on AI cyber crime & security - newly updated for 2023.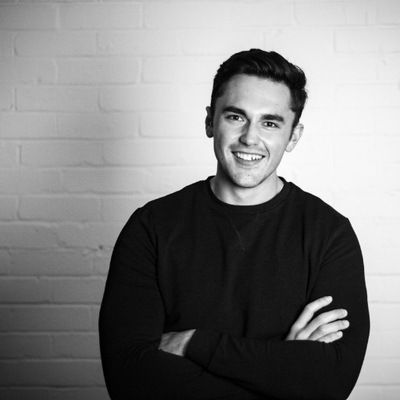 Connor Jones has been at the forefront of global cyber security news coverage for the past few years, breaking developments on major stories such as LockBit's ransomware attack on Royal Mail International, and many others. He has also made sporadic appearances on the ITPro Podcast discussing topics from home desk setups all the way to hacking systems using prosthetic limbs. He has a master's degree in Magazine Journalism from the University of Sheffield, and has previously written for the likes of Red Bull Esports and UNILAD tech during his career that started in 2015.