Home Depot finally admits to customer data breach
US retailer claims malware has been eradicated from system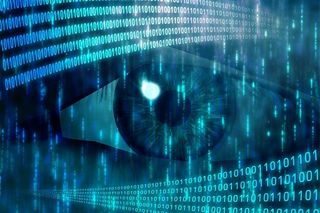 US DIY retailer Home Depot has finally admitted to a server breach that led to around 56 million payment card details being stolen, which is thought to be the largest ever retail security breach in history.
In a public statement, the retailer said an investigation into a possible breach, that happened earlier in the month, began immediately after the retailer received reports from its banking partners and law enforcement that criminals may have breached its systems.
"Since then, the company's IT security team has been working around the clock with leading IT security firms, its banking partners and the Secret Service to rapidly gather facts, resolve the problem and provide information to customers," the statement read.
The firm confirmed that 56 million cards had been compromised following the attack. It also said that malware responsible for the info heist had been present on systems since between April and September this year. However, the firm said it had completed a major payment security project designed to offer payment data encryption at the point of sale in the company's US stores, to bolster the security it offers customers.
The firm had taken malware-infected terminals out of service and put in place other security arrangements to close off the hackers' method of entry. The firm's system are also said to be free of malware.
"We apologise to our customers for the inconvenience and anxiety this has caused, and want to reassure them that they will not be liable for fraudulent charges," said Home Depot chairman and chief executive Frank Blake.
"From the time this investigation began, our guiding principle has been to put our customers first, and we will continue to do so."
The breach at Home Depot tops another security breach at US retailer Target, where the details of 40 million customers were stolen by hackers.
A daily dose of IT news, reviews, features and insights, straight to your inbox!
Rene Millman is a freelance writer and broadcaster who covers cybersecurity, AI, IoT, and the cloud. He also works as a contributing analyst at GigaOm and has previously worked as an analyst for Gartner covering the infrastructure market. He has made numerous television appearances to give his views and expertise on technology trends and companies that affect and shape our lives. You can follow Rene Millman on Twitter.
A daily dose of IT news, reviews, features and insights, straight to your inbox!
Thank you for signing up to ITPro. You will receive a verification email shortly.
There was a problem. Please refresh the page and try again.