High-profile hackivist arrests prompt rise in DDoS attacks
Verizon's annual data breach report sheds light on change in hacker behaviour during 2012.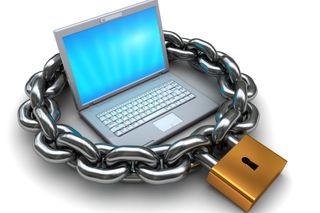 The amount of data stolen through security breaches fell last year, as computer hackers turned to Distributed Denial of Service (DDoS) attacks to wreak their havoc.
This was one of the key findings of the Verizon 2013 Data Breach Investigations Report (DBIR).
Its contents revealed the number of incidents involving hacktivists was similar to previous years, but the amount of data stolen by them has fallen.
The reason for this, the report claims, is because the perpetrators have started using DDoS attacks to cause disruption.
Speaking to IT Pro, Jay Jacobs, principal analyst within the risk team at networking firm Verizon, attributed the change in tactic to the amount of column inches devoted to stories about hacktivists getting arrested over the past year.
"There has certainly been some high-profile arrests within the hactivist community over the past year, which may be deterring some from taking such a hands-on approach [to attacks]," he said.
"DDoS attacks are a little less riskybecause they allow you to poke at an organisation from the sidelines without having to breach the perimeter, which may explain why they're proving more popular."
This year's report is the sixth Verizon has published, and featured contributions from 19 organisations that monitor data breaches across the globe.
The report's publication coincides with the first day of the Infosecurity Europe event at Earls Court in London.
The report showed that 37 per cent of data breaches affected financial organisations last year, while 24 per cent blighted retailers and restaurants.
Meanwhile, 20 per cent of attacks were staged against the manufacturing, transportation and utilities sector, with the same percentage affecting the information and professional services market.
Financial reasons were cited as the motivation in 75 per cent of attacks, the report added, while state-affiliated campaigns came in as the second most popular cause at 20 per cent.
Breaches in the latter camp include the theft of intellectual property or trade secrets that could give a competitor or rival nation an advantage.
The theft of usernames and passwords were also a common end goal for attackers, with 80 per cent of breaches involving the illegal procurement of "valid user credentials", revealed Jacobs.
"Everyone seems to be going after [this kind of data]...because if you get hold of a valid user credential within the enterprise, it means you can move around [that organisation] a lot more freely and quietly," he explained.
Despite the explosion of tablets and smartphones in the workplace, Jacobs said mobile phones rarely feature in the chain of events that leads to a data breach taking place.
The reason for this is because it's usually more lucrative for hackers to target data-rich servers and databases in the first place. Also, there's usually an easier way to access that than relying on a mobile device as an entry route.
"The device used in a breach will be chosen because it offers the easiest route to the data and it could be that mobile devices just don't offer that yet," Jacobs added.
"It's either not productive enough yet to make a large-scale attack profitable [using mobile devices] or there's an easier path to the data."
A daily dose of IT news, reviews, features and insights, straight to your inbox!
Caroline Donnelly is the news and analysis editor of IT Pro and its sister site Cloud Pro, and covers general news, as well as the storage, security, public sector, cloud and Microsoft beats. Caroline has been a member of the IT Pro/Cloud Pro team since March 2012, and has previously worked as a reporter at several B2B publications, including UK channel magazine CRN, and as features writer for local weekly newspaper, The Slough and Windsor Observer. She studied Medical Biochemistry at the University of Leicester and completed a Postgraduate Diploma in Magazine Journalism at PMA Training in 2006.
A daily dose of IT news, reviews, features and insights, straight to your inbox!
Thank you for signing up to ITPro. You will receive a verification email shortly.
There was a problem. Please refresh the page and try again.