High Court blocks Google mass lawsuit over iPhone data
The tech giant was accused of violating data protection laws with loophole in Safari settings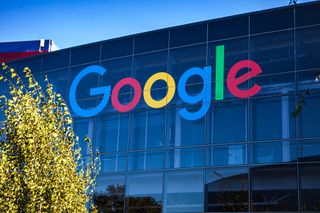 (Image credit: Shutterstock)
A High Court has blocked a mass lawsuit brought against Google claiming the search engine illegally harvested personal data from UK iPhone users.
The tech giant could have faced a huge compensation bill over the collective High Court action, led by former Which? consumer group director Richard Lloyd, which alleged that Google violated section 4 of the Data Protection Act 1998 and unlawfully gathered personal data from iPhones between 2011 and 2012.
However, on Monday Mr Justice Warby said he would not allow the claims to proceed on the grounds that the facts alleged in the claim did not support the contention by Lloyd that he or any other iPhone user had suffered 'damage' and because it would be impossible to accurately calculate the number of iPhone users who might have been affected.
"The privacy and security of our users is extremely important to us. This claim is without merit, and we're pleased the Court has dismissed it," a Google spokesperson said.
Lloyd set up a consumer campaign group called 'Google You Owe Us' as part of the legal action and the website had 20,000 co-claimants before the High Court made its ruling.
"We want to ensure that big companies like Google respect our privacy in the future. Our personal information is valuable and it must be used in a way that is trustworthy and fair."
It is claimed that Google used the Safari workaround to track internet browsing history and then used the data to sell targeted advertising. According to Google You Owe Us the search company made $80 billion in 2016 from targeted advertising alone.
The group say that approximately 5.4 million individuals were affected and the data collected by Google included race, political learnings, sexuality, social class, financial, shopping habits and physical and mental health information. If the claimants are successful it could potentially be the largest ever bill owed to British consumers regarding an illegal use of data.
Although the claims against Google go back to 2011 and 2012, it is only in the last year that this type of personal data harvesting has become mainstream news, following the Cambridge Analytica scandal and the creation of the GDPR. We are now seeing more scrutiny on tech companies with regards to public data - specifically how, where and why they are using it.
Facebook, for example, has repeatedly had to answer questions regarding its model of service, which is sold as 'free' but collects personal data to be sold to advertising companies. Google too has a similar operation with regards to its user's personal info. Earlier in the year, the search engine was accused of illegally tracking the movements of iPhone and Android users, even if their mobiles had locations services switched off.
A daily dose of IT news, reviews, features and insights, straight to your inbox!
Bobby Hellard is IT Pro's reviews editor and has worked on Cloud Pro and Channel Pro since 2018.
In his time at IT Pro, Bobby has covered stories for all the major technology companies, such as Apple, Microsoft, Amazon and Facebook, and regularly attends industry-leading events such as AWS Re:Invent and Google Cloud Next.
Bobby mainly covers hardware reviews, but you will also recognise him as the face of many of our video reviews of laptops and smartphones.
He has been a journalist for ten years, originally covering sports, before moving into business technology with IT Pro. He has bylines in The Independent, Vice and The Business Briefing.
Contact him at bobby.hellard@futurenet.com or find him on Twitter: @bobbyhellard
A daily dose of IT news, reviews, features and insights, straight to your inbox!
Thank you for signing up to ITPro. You will receive a verification email shortly.
There was a problem. Please refresh the page and try again.