Facebook fined €100,000 for German consumer law breach
Social network in hot water over who owns pictures and videos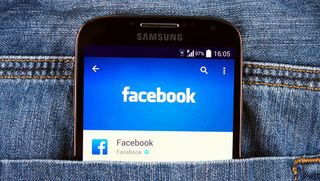 Facebook has been fined 100,000 by a German court over its refusal to comply with consumer law, Reuters reports.
The social network was ordered to change its terms and conditions for German users in March 2012, after a complaint from the Federation of German Consumer Organisations (VZBV).
According to the complaint, it was unclear how much the site's terms allowed the company to license users' pictures and video to third parties.
The terms of use state that the social network can "use any IP (intellectual property) content that you post on or in connection with Facebook".
Although Facebook has now changed the wording of the relevant passage, the court said it had not done enough to clarify the issue, and that the core content remained the same.
"Facebook is persistently trying to evade consumer laws in Germany and Europe," VZBV chief Klaus Mueller said in a statement. "Companies must implement judicial decisions and can't simply sit them out."
The company maintains that the recent ruling was based on the speed of the changes, however, rather than the content.
"We complied with the order to clarify a single provision in our terms concerning an IP license a while ago," a Facebook spokesperson said. "The court felt we did not update our terms quickly enough and has issued a fine, which we will pay."
This is not the first time Facebook has faced the wrath of European courts, and has previously been accused of breaching EU law with its privacy policy.
In France, the company is facing legal repercussions for similar concerns, and was recently given three months to set the issues right.
A daily dose of IT news, reviews, features and insights, straight to your inbox!
Adam Shepherd has been a technology journalist since 2015, covering everything from cloud storage and security, to smartphones and servers. Over the course of his career, he's seen the spread of 5G, the growing ubiquity of wireless devices, and the start of the connected revolution. He's also been to more trade shows and technology conferences than he cares to count.
As reviews and community editor, he's responsible for leading IT Pro's wide-ranging product coverage, and is an avid follower of the latest hardware innovations. He's never happier than when tinkering with complex network configurations, or exploring a new Linux distro.
In addition to managing the IT Pro Panel and working with the community of IT leaders that make it up, he co-hosts the IT Pro Podcast, where you can hear him ranting about his love of strange gadgets, his disdain for Windows Mobile, and everything in between.
You can find Adam tweeting about enterprise technology (or more often bad jokes) @AdamShepherUK, or you can email him at adam.shepherd@futurenet.com.
A daily dose of IT news, reviews, features and insights, straight to your inbox!
Thank you for signing up to ITPro. You will receive a verification email shortly.
There was a problem. Please refresh the page and try again.