Windows 8 upgrade costs see Chinese government stick with XP
The government is negotiating the upgrade price with Microsoft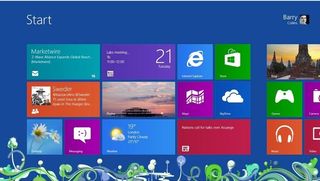 The Chinese government has said it will not upgrade from Windows XP to Windows 8 until Microsoft agrees on an upgrade price.
The country's government confirmed it will investigate upgrading its Windows XP system security though, now the aged operating system has entered end of life.
Yan Xiaohong, National Copyright Administration deputy director told the official Xinhua news agency: "Security problems could arise because of a lack of technical support after Microsoft stopped providing services, making computers with XP vulnerable to hackers."
Microsoft withdrew support for Windows XP on 8 April and, although the UK government has negotiated an extended support period with the company this has been done at a cost of 5.5 million.
The Chinese government is not averse to upgrading to Windows 8, but said it considers the costs involved to be too expensive.
Yan explained the government began clamping down on pirated software in government in 2010 and spent hundreds of millions of pounds on upgrading all government operations to legal software. He said: "Windows 8 is fairly expensive and will increase government procurement costs."
It was found in 2013 the 200,000 computers running XP in China's government could cost 1.5 billion to migrate to Windows 8.
A quarter of all PCs in China are said to be running the antiquated Windows XP operating system and, although many companies said they would offer third-party support to users, this is likely to only last a couple of years and will culminate in everyone having to make the switch to at least Windows 7.
Microsoft will provide some security support to XP users, in order to help with migrations to newer versions of its operating system. The company wrote, "Microsoft will continue to provide updates to our anti-malware signatures and engine for Windows XP users through July 14, 2015."
A daily dose of IT news, reviews, features and insights, straight to your inbox!
A daily dose of IT news, reviews, features and insights, straight to your inbox!
Thank you for signing up to ITPro. You will receive a verification email shortly.
There was a problem. Please refresh the page and try again.