World Cup 2014 semi final smashes Twitter records
The World Cup 2014 semi final between Germany and Brazil has become the most talked about sports event in Twitter history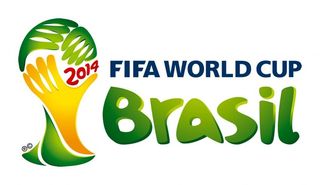 The World Cup 2014 semi-final game between Brazil and Germany has been confirmed as the most talked about sports match ever on twitter.
Over the course of the entire 90 minutes the hashtag assigned to the game, #BRAvGER, was used 35.6 million times, eclipsing every other sporting event on the planet for worldwide social media interest.
As Mller, Klose and company piled pressure and misery on the Brazilians, scoring five goals in just half an hour, the twittersphere lit up with activity.
When German player Sami Khedira scored the fifth, the amount of tweets per minute (TPM) skyrocketed from 497,425 to 580,166 on average, almost 10,000 tweets per second.
Previous events in the competition that have seen similar spikes in TPM were Chilean Gonzalo Jara's missed penalty in a crucial shootout with Brazil on 28 June. That event sparked 388,985 TPM, a full 191,181 less than the average after Germany made it five to nothing in Belo Horizonte.
Miroslav Klose, Tonis Kroos and Thomas Mller reigned supreme as the German players mentioned the most during the game.
Jlio Cesr, Oscar and Fred, meanwhile, had the ignominious honour of being the most talked about for their doomed national team.
Celebrities too, got in on the action, tweeting about the thrashing to their hundreds of thousands of followers.
The data gleaned by Twitter only take into account tweets that featured assigned hashtags, meaning that millions more tweets might have been posted on top of the official figures.
The figures can also reveal key signs of how Twitter itself has grown over the past few years. Usain Bolt's 200m sprint in 2012 peaked at 80,000 TPM, while Beyonce's Super Bowl half-time show in 2013 hit 268,000 TPM.
A daily dose of IT news, reviews, features and insights, straight to your inbox!
A daily dose of IT news, reviews, features and insights, straight to your inbox!
Thank you for signing up to ITPro. You will receive a verification email shortly.
There was a problem. Please refresh the page and try again.