Skills gap listed as major challenge in Hadoop takeup
Research by Gartner said only 26 per cent of respondents claim to be either deploying, piloting or experimenting with Hadoop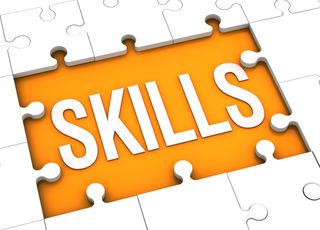 Almost two thirds of IT and business leaders think the move to Hadoop is being held back by the skills gap, a report by Gartner has revealed.
Although the tools to help IT department get to grips with the framework are getting better, they are suited to highly skilled workers rather than improving the skills of existing employees.
An additional barrier to adoption is uncovering value from the framework, with 49 per cent of the 125 people surveyed saying it was holding them back.
Nick Heudecker, research director at Gartner said: "Despite considerable hype and reported successes for early adopters, 54 per cent of survey respondents report no plans to invest at this time, while only 18 per cent have plans to invest in Hadoop over the next two years.
"Furthermore, the early adopters don't appear to be championing for substantial Hadoop adoption over the next 24 months; in fact, there are fewer who plan to begin in the next two years than already have."
Other findings revealed in the organisations that have deployed Hadoop, 70 per cent have between one and 20 users accessing services, while four per cent of organisations don't have a single user accessing the framework.
"With such large incidence of organisations with no plans or already on their Hadoop journey, future demand for Hadoop looks fairly anemic over at least the next 24 months. Moreover, the lack of near-term plans for Hadoop adoption suggest that, despite continuing enthusiasm for the big data phenomenon, demand for Hadoop specifically is not accelerating," said Merv Adrian, research vice president at Gartner.
"The best hope for revenue growth for providers would appear to be in moving to larger deployments within their existing customer base."
A daily dose of IT news, reviews, features and insights, straight to your inbox!
A daily dose of IT news, reviews, features and insights, straight to your inbox!
Thank you for signing up to ITPro. You will receive a verification email shortly.
There was a problem. Please refresh the page and try again.