Twitter kills support for third-party clients
The company pins decision to remove crucial APIs on "technical and business constraints"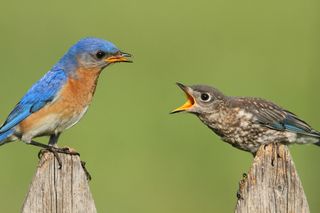 Twitter has announced it is removing support for crucial APIs needed to power third-party clients such as Twitterrific and Tweetbot.
From Thursday the social media platform shut off APIs that enable to developers to integrate push notifications and automatically-refreshing timelines into their own versions of Twitter - meaning many popular third-party apps will suffer from a severe loss of functionality.
As part of the changes announced in a blog post, Twitter is also removing support for Twitter for Apple Watch, and Twitter for Mac.
"This year, we're moving faster towards this goal by focusing on improving Twitter for iOS, Android, and twitter.com," said Twitter's senior director for data enterprise solutions Rob Johnson. "As part of this, we've chosen to stop supporting some other experiences.
"We know some of you don't like this more focused approach.
"There are good reasons you love the various Twitter apps you have used over the years, and we're grateful for the developers who build them."
He added recent features Twitter has integrated into its platform, including measures to reduce "troll-like behaviour" and controls for notifications and direct messages, are only accessible via its own website and applications.
The API enabling push notifications is being replaced with an Account Activity API, but its free version allows access to just 15 Twitter accounts. Premium access, meanwhile, is $2,899 per month for 250 users, but developer group Apps of a Feather claim third-party software makers would have to charge users more than $16 per month to just break even.
The group also claims there is no way to replicate automatically-refreshing timelines on their third-party clients following the changes as the mechanism Twitter users isn't compatible with apps on mobile or desktop.
Twitter blamed the changes on "technical and business constraints we can't ignore" in an internal message, adding the two "legacy APIs" it is shutting off support for have been in a 'beta' stage for more than nine years.
"We're not changing our rules, or setting out to "kill" 3rd party clients; but we are killing, out of operational necessity, some of the legacy APIs that power some features on those clients," the email read.
"In addition, it hasn't been realistic for us to invest in building a totally new service to replace the functionality of these APIs, which are being used by less than 1% of Twitter developers."
The company announced plans to retire site streams and user streams in 2017, but in April delayed the scheduled 19 June cut-off date to 16 August to allow for developers to update their applications.
Although in the pipeline for some time, with Twitter six years ago discouraging developers from building apps that "mimic the core Twitter experience", the changes have still generated outrage among users - with many expressing their anger on a #BreakingMyTwitter hashtag.
Much of the criticism centres on the fact a host of third-party features are not present on the primary Twitter app, such as tweets appearing in chronological order, tweets appearing only from followed users, and the clear distinction between likes and retweets.
"Third-party developers and early adopters created the entire grammar of Twitter, from @-replies and retweets to the popularisation of the word "tweet" itself," said Dan Cohen, vice provost for information collaboration at Northeastern University, Boston, speaking ahead of the cut-off date. "It's shameful that Twitter is turning off the tech that drives third-party apps and the people who use them tomorrow."
Virgin Red's interim CTO Paul Lomax, meanwhile, pinned Twitter's success on users and third-party app developers, saying: "As such, they [Twitter] do not understand why it was successful. And frankly barely any of them actually use the service themselves."
Twitter's Rob Johnson acknowledged the company is following user feedback posted on the #BreakingMyTwitter hashtag, and reaffirmed his commitment to understanding why people use third-party clients instead of Twitter's own apps.
IT Pro asked Twitter to clarify whether the changes would be affecting Tweetdeck.
A daily dose of IT news, reviews, features and insights, straight to your inbox!
Keumars Afifi-Sabet is the Features Editor for ITPro, CloudPro and ChannelPro. He oversees the commissioning and publication of in-depth and long-form features across all three sites, including opinion articles and case studies. He also occasionally contributes his thoughts to the IT Pro Podcast, and writes content for the Business Briefing. Keumars joined IT Pro as a staff writer in April 2018. He specialises in the public sector but writes across a breadth of core topics including cyber security and cloud computing.
A daily dose of IT news, reviews, features and insights, straight to your inbox!
Thank you for signing up to ITPro. You will receive a verification email shortly.
There was a problem. Please refresh the page and try again.