Apple offers free coding lessons for EU Code Week
There will be at least one course per day at every Apple store in Europe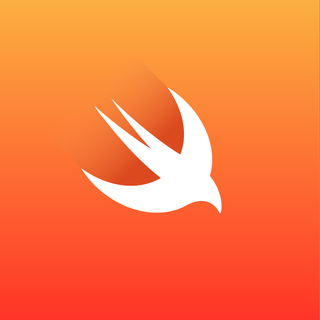 Apple will offer free coding classes in its stores as part of EU Code Week, building on the company's existing education initiatives.
EU Code Week, which runs from 6 - 21 October, is a volunteer-run initiative designed to improve awareness and education around coding as both a career and a hobby, aimed particularly at schoolchildren. The campaign is supported by the European Commission, as well as by major tech companies such as Google, Facebook and Apple.
Apple will be offering more than 2,000 sessions in total, with at least one coding class per day in every European Apple store. The company already offers a limited number of in-store coding tutorials as part of its Today at Apple programme - which includes free in-store seminars on how to use Apple products for things like digital art, photography and video editing - but will increase the frequency of the sessions during EU Code Week.
"Coding is a critical skill that gives people of all ages the chance to create and share their ideas with the world," said Apple CEO Tim Cook. "Apple has long believed coding is the language of the future, and we've created a range of tools to make it fun and accessible for everyone. We're thrilled to offer thousands of sessions in Apple stores for EU Code Week, and can't wait to share our love for coding with young people and educators across Europe."
Apple's support of the initiative is the latest in the company's efforts to support coding education. The company has also released a number of free teaching and training resources aimed at kids, such as the Swift Playgrounds app for iPad and the Everyone Can Code curriculum, as well as courses for more advanced students like the App Development with Swift Certification.
A daily dose of IT news, reviews, features and insights, straight to your inbox!
Adam Shepherd has been a technology journalist since 2015, covering everything from cloud storage and security, to smartphones and servers. Over the course of his career, he's seen the spread of 5G, the growing ubiquity of wireless devices, and the start of the connected revolution. He's also been to more trade shows and technology conferences than he cares to count.
As reviews and community editor, he's responsible for leading IT Pro's wide-ranging product coverage, and is an avid follower of the latest hardware innovations. He's never happier than when tinkering with complex network configurations, or exploring a new Linux distro.
In addition to managing the IT Pro Panel and working with the community of IT leaders that make it up, he co-hosts the IT Pro Podcast, where you can hear him ranting about his love of strange gadgets, his disdain for Windows Mobile, and everything in between.
You can find Adam tweeting about enterprise technology (or more often bad jokes) @AdamShepherUK, or you can email him at adam.shepherd@futurenet.com.
A daily dose of IT news, reviews, features and insights, straight to your inbox!
Thank you for signing up to ITPro. You will receive a verification email shortly.
There was a problem. Please refresh the page and try again.