Microsoft creates a bevy of Microsoft 365 tools to help handle GDPR changes
Microsoft offering tools on Azure and Office 365 to help businesses adjust to GDPR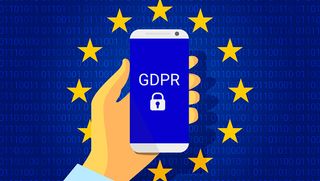 Microsoft has provided a boost to businesses scrambling to ensure they are compliant with the incoming GDPR by announcing updates within its Microsoft 365 package.
The idea is that Redmond will that will help companies adjust to the data protection changes with new GDPR-friendly tools.
The GDPR, which will come into effect on 25th May later this year, has issued businesses with a legal requirement to notify customers of a data breach within 72 hours or be penalised with fines of either 20 million or 4% of annual global turnover, whichever be the greater cost.
To help businesses meet this, Microsoft is offering the Compliance Manager for Azure, Dynamics 365 and Office 365 Business and Enterprise users operating within public cloud platforms; collectively the suite of services is called Microsoft 365.
Through this, businesses can perform periodic checks to maintain compliance with GDPR. Alongside such checks, there are tools can help businesses adapt to GDPR; the Compliance Score for the Office 365 and the Azure Information Protection Scanner.
The Compliance Score allows businesses to scan their compliance performance through executing risk assessments on Microsoft Cloud services with a reference that provides a score on the risk levels of a business' compatibility with GDPR. It's aimed at allowing businesses to adjust accordingly and better manage their cloud services. The Compliance Score is currently available for Office 365 but will eventually be available for other Microsoft Cloud services.
GDPR reflects an increased willingness on the part of politicians to ensure businesses are held responsible for loss of sensible data, during a time when cyber-attacks are increasingly normalised.
Recently, companies such as FedEx, Accenture and WWE fell into trouble for either private customer data being stolen or not protecting them with sufficient care.
The ruling has prompted businesses to increase their spending on GDPR and majority of businesses are confident they will be ready for it once the EU law sets into effect.
A daily dose of IT news, reviews, features and insights, straight to your inbox!
A daily dose of IT news, reviews, features and insights, straight to your inbox!
Thank you for signing up to ITPro. You will receive a verification email shortly.
There was a problem. Please refresh the page and try again.