If you want the camera, performance and design of the best flagships on the market without paying the £700-plus pricetag, the OnePlus 6 is the phone you've been waiting for. This was 2018's must-have device, and is still recommended in 2019.
Pros
+

Superb camera; Comparable performance to Galaxy S9; Amazing display
Cons
-

Battery life is more disappointing than the 5T; No IP67 waterproofing
Image 1 of 12
The once-unknown Chinese firm OnePlus has grown its stock tremendously in recent years with its iterations smartphones increasingly competing against the market's top tier of manufacturers.
The likes of Google, Samsung and Huawei are all established players in the industry but speed by which OnePlus has caught up is frightening. Its first handset, the OnePlus One, was released just four years ago, and the firm has since carved a reputation for producing quality handsets at a budget price.
As the latest breed of smartphones, many of which are 5G-ready or foldable, begin their rollout, there yet remains a handful of perfectly viable previous-gen options for those whose heads haven't yet been turned.
The OnePlus 6 can certainly count itself in a bracket of market-leading handsets for its time, matching up blow-for-blow against the likes of the gorgeous Samsung Galaxy S9 and Apple's impressive iPhone X.
Although a fleet of handsets with minor tweaks and upgrades have since been released, including the OnePlus 6T, the original OnePlus 6 is by no means a busted flush. It continues to impress and benefits from a much lower price point than its rivals. So how does the OnePlus 6 fare against its key competitors?
OnePlus 6 review: Design
OnePlus has never slacked on design and the OnePlus 6 retains that premium look and feel, with a glass-backed rear available in three finishes: Mirror Black, matte midnight black and a limited-edition Silk White finish.
Out of the three options, our favourite is the Midnight Black finish; it doesn't pick up fingerprints as easily as the polished Mirror Black version, and black phones are more understated than their white counterparts. Having said that, however, the Silk White version is far more appealing than any other white smartphone we've seen, which is due to the layer of crushed pearls used in its construction, giving the design a soft, creamy look.
Despite the fact that its dimensions are functionally identical to its predecessor on paper, the OnePlus 6 somehow feels slightly larger than the 5T. This gives it a solid and substantial air though, and while it's fractionally more unwieldy than the previous model, it's not a negative quality.
Elsewhere, there's been a slight change to the phone's physical layout. The alert slider, which is used to switch the ringer and vibrate settings on and off, has been moved to the right-hand side of the device, and the camera has been moved from the corner of the device to the middle. The fingerprint reader has also been squashed down slightly in order to accommodate it.
OnePlus 6: Display
One of the OnePlus 6's most immediately striking - and likely most contentious - features is its 6.3in edge-to-edge display, complete with iPhone X-style notch to house the front-facing camera, speaker and sensors. If, like us, you think the notch is a hideous, distracting blight on the face of your phone, fear not: OnePlus has added an option to hide the notch from view by bringing the notification bar down. This was added just a few weeks before launch, the company tells us, because the OnePlus community overwhelmingly hated the notch.
Otherwise, the screen looks great - the 2280 x 1080p AMOLED display is bright and clear, with vivid, vibrant colours. It certainly looks the business, and content like movies and pictures really pop. This quality is borne out by our testing too; the OnePlus 6's screen is a real gem.
There are a number of different display modes available, including sRGB, DCI-P3 and Adaptive, as well as the default setting. Its sRGB setting had near-perfect coverage of the sRGB colour space, and ditto for the DCI-P3 profile. The Default and Adaptive settings both scored well for coverage too, and colour accuracy was good across the board.
Brightness is also superb. Flick the brightness slider all the way up, and you may be disappointed by the somewhat subpar 415cd/m2 maximum that the screen puts out, but don't be fooled. If you toggle the automatic brightness on, the screen's top brightness shoots up to a blistering 581cd/m2 - more than enough for clear visibility on even the sunniest of days.
OnePlus 6 review: Specs and hardware
Under the hood, the OnePlus 6 packs some powerful specs. It's powered by the Snapdragon 845 - the same processor found in the US version of the Galaxy S9, as well as the Asus ZenFone 5Z and the Sony Xperia XZ2. That's backed up with 8GB of RAM, and there's also a cheaper version with 6GB - although that's only available in the Mirror Black finish.
That's some seriously meaty hardware, and it's no surprise that it delivers meaty performance. The maxed-out 8GB configuration - which the company is expecting to be the most popular option - essentially matched the performance of the Xperia XZ2, according to the Geekbench CPU tests. It was behind the Galaxy S9 in single-core tests, but not by a huge amount - and it matched the S9 for multi-core tasks.
In other words, the OnePlus 6 is for all intents and purposes as fast as the S9 - which is a hell of an achievement, especially when it's considerably cheaper than Samsung's flagship.
Storage allocations vary depending on what finish you go for - the Mirror Black model starts at 64GB and goes up to 128GB, while Midnight Black starts at 128GB and goes up to 256GB. Silk White, meanwhile, is only available with 128GB of storage.
OnePlus 6 review: Battery
One feature that we wish had experienced a bit of an upgrade is the battery capacity. Although it packs in a pretty respectable 3,300mAh battery capacity, all of the OnePlus 6's additional bells and whistles just drain power a lot faster.
It's the same battery included in the OnePlus 5 and OnePlus 5T and although from those devices, we managed to eke out at least 24 hours of uptime, the OnePlus 6 struggles to stay juiced up for much longer than 17 hours.
Although it's still a respectable score, those hoping for less charging time from the upgrade may feel a little deflated that they'll have to charge their device more often than the older model.
But although battery performance is a little lacklustre, at least you can make use of OnePlus' proprietary Dash Charge fast-charging technology that will fill your device up in much less time than a standard charger. Although it's not a technology that has been particularly well-implemented by rival manufacturers, OnePlus has made effective use of it, especially inside the OnePlus 6 which really does benefit from it.
Although some were hopefully that wireless charging would be an option within the most recent OnePlus device, the glass back has unfortunately put a stop to that happening, as has OnePlus's suggestion that it would make the phone more expensive to buy.
OnePlus 6 review: Camera
Just like its predecessor, the OnePlus 6 boasts an excellent camera. It once again uses a dual-camera setup, with a 16MP and 20MP sensor and an f/1.7 aperture for low-light photography. It's also sporting a larger sensor, which also helps in situations with poor lighting.
Sure enough, the OnePlus 6's performance with low-light photography is absolutely superb, and the re-introduction of optical image stabilisation - not seen on a OnePlus device since the 3T - means that low-light shots come out looking sharp, crisp and packed with detail. It's worlds ahead of the OnePlus 5T, and in fact, it's up there with the Pixel 2 and Galaxy S9 in terms of quality.
Daylight shots are similarly impressive; the HDR capabilities have been tuned up and the quality is excellent. It's not quite as impressive as the best of the best, and it lacks any optical zoom, but it's incredibly impressive nonetheless. Bokeh-style portrait mode is offered too. It's not quite as good as we've seen from some rivals - the edges between the subject in the foreground and the blurred background aren't as sharply-defined as the Pixel 2, for example, but this is easily fixed with a software update.
It also features improves slow-motion video capabilities, including the ability to shoot 480fps footage at 720p and 240fps footage at 1080p. It lags behind the 960fps mode offered by rivals like the S9, but the advantage is that you can shoot a full minute of slow-motion footage, picking the parts you want to have in slow-motion afterwards - something that we found more convenient than the fiddly slow-mo modes of other devices.
Aside from that, standard video quality is also excellent, thanks to its use of OIS. The iPhone X remains the most impressive smartphone camera for video, but this is the best Android example we've yet seen.
And, it's set to improve; Since we reviewed the camera, OnePlus have promised an update that will enhance the device's camera and improve picture quality in a number of ways. The Oxygen OS 5.1.9 update, available now, claims to improve clarity, dynamic range, focus speed and accuracy as well as adding a portrait mode to the front camera. The standard portrait mode should also benefit from better focusing and bolder images, OnePlus says, though we're yet to put this to the test (we'll update this review when we do).
The update is based on community feedback, and will also add Google Lens AR functionality to the camera app, which uses image recognition tools for users to find out information on books, buildings and all kinds of objects and landmarks they point the camera at. The feature can provide relevant website links, translate foreign words, scan QR codes and even identify animals.
Google Lens is already available as a separate download, but rolling it into an update is clever and convenient from OnePlus, which is said to also be pushing the Oxygen OS 5.1.9 update to OnePlus 5 and OnePlus 5T as well.
OnePlus 6 review: Features
OnePlus has shied away from stuffing the 6 with flashy, attention-grabbing but ultimately useless features (we're looking at you, Animojis). Instead, it's opted for a number of sensible features that add genuine value. For example, it's got dual-SIM support, as well as support for CAT16 Gigabit LTE networking. It supports a huge range of different region bands, and it's carrier unlocked by default.
On the subject of unlocking, the OnePlus 6 also features both facial and fingerprint recognition, which the company claims take 0.4 and 0.2 seconds, respectively. We were very impressed with the 5T's facial recognition, and this implementation is just as convenient.
Sadly, the OnePlus 6 is not fully waterproofed. Although the company says it's improved the water resistance, thanks to foam and silicon around the main ingress points, it does not have a proper IP67 or IP68 rating to guarantee it against submersion. According to the company, it should withstand being caught in the rain, and will probably survive a dunk in the toilet (assuming you get it out and leave it to dry immediately), but there are no promises.
As for software, OnePlus once again opts for its proprietary OxygenOS, a customised version of Android that's proved incredibly popular with its fans. While it looks just like a stock version of Android, it's highly customisable, letting users change what buttons do depending on how you press them, the look of the status bar, and offering a range of colour choices - although there's an excellent dark theme available. It's an incredibly slick take on the operating system that runs like a dream on the OnePlus 6, thanks in no small part to the beefy internal hardware.
The haphazard nature of Android updates can be a headache at times, and your experience will vary massively depending on the companies you've used. OnePlus has historically been pretty good at releasing them at a regular pace, and it has recently gone one step further by committing to a Google Pixel style release schedule.
It's new 'Software Maintenance Schedule' commits to two years of major Android updates, which includes the upcoming Android P platform, as well as an additional year of security updates. This applies to the OnePlus 6, but also to the OnePlus 5 and 5T.
What's more, this is in addition to any new feature updates released as part of patches to its OxygenOS.
Given how good OnePlus has been with its updates, this is only going to serve as a nice little bonus to OnePlus fans already sold on the smartphone. Yet for some customers, particularly businesses looking to roll out the smartphone to employees, it may prove to be that last added incentive they needed to make the switch.
OnePlus 6 review: Verdict
OnePlus has carved out an excellent reputation for its devices, and it's one that's well warranted. Its phones have historically offered an excellent combination of power and price, giving the big-name competitors a real run for their money. This has never been truer than with the OnePlus 6.
The most powerful configuration with 8GB of RAM starts at just 449 - 100 cheaper than the Galaxy S9. On top of that, the OnePlus 6 is effectively matching it in terms of power, appearance and camera quality. The OnePlus 6 is an absolutely breathtaking phone in all the areas that count and, along with the Galaxy S9 and Pixel 2, it's absolutely one of the best phones of the year.
It's very slightly behind the Galaxy S9 and iPhone X in terms of technical capability, but that's easy to forgive when it's so much more affordable. Given its great value, it was easily our favourite phone of 2018, and our go-to recommendation for the best smartphone for people to get.
With the next generation of smartphones just around the corner, the OnePlus 6 seems like the perfect stop gap if you're looking to upgrade immediately before shelling out for a refined foldable or 5G handset later down the line.
This review was originally written on 16 May 2018, and has subsequently been updated to reflect new features
Swipe to scroll horizontally
| | |
| --- | --- |
| Processor | Octa-core 2.8GHz Qualcomm Snapdragon 845 |
| Screen size | 6.28in |
| Screen resolution | 2,280 x 1,080 |
| Rear camera | 16-megapixel, 20-megapixel |
| Storage (free) | 128GB |
| Wireless data | 4G, dual-SIM |
| Dimensions | 155.7x75.4x7.75mm |
| Weight | 177g |
| Operating system | Android 8.1 |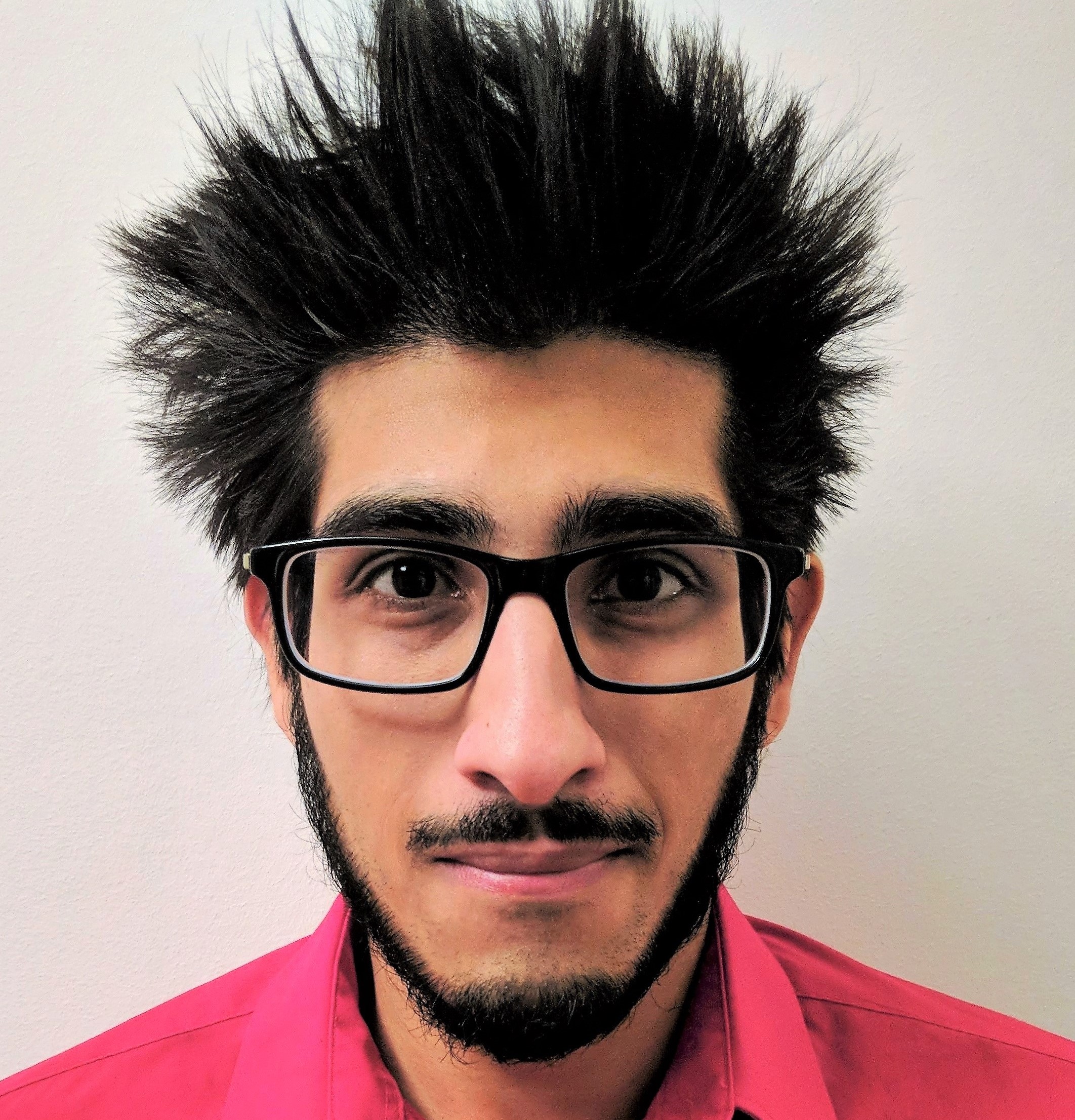 Keumars Afifi-Sabet is a writer and editor that specialises in public sector, cyber security, and cloud computing. He first joined ITPro as a staff writer in April 2018 and eventually became its Features Editor. Although a regular contributor to other tech sites in the past, these days you will find Keumars on LiveScience, where he runs its Technology section.