Facebook hackers hit Apple's Mac computers
Apple computers hit by same Java exploit used to attack Facebook's systems.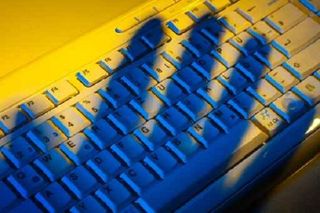 Apple has suffered a sophisticated hack on its systems, which is thought to have been carried out by the same group who targeted Facebook last month.
The iPad and iPhone maker said it had called in law enforcement agencies to investigate the breach, as reports emerged the gang responsible could be behind incidents involving "hundreds of companies."
The attack used the same OS X malware and zero-day vulnerability in Java to attack Apple as it did with Facebook.
"This is the first really big attack on Macs," a source told Reuters. "Apple has more on its hands than the attack on itself."
Apple has released a Java malware removal tool to OS X users that will prevent them from being attacked in the same way.
In a statement, Apple said it had identified malware "which infected a limited number of Mac systems through a vulnerability in the Java plug-in for browsers.
"The malware was employed in an attack against Apple and other companies, and was spread through a website for software developers. We identified a small number of systems within Apple that were infected and isolated them from our network," it added.
The firm said there was "no evidence that any data left Apple."
In a blog post, IT security company F-Secure said the malware could have installed a backdoor via the installation of an SSH Daemon. This would allow cybercriminals to control a victim's Mac remotely.
F-Secure's Sean Sullivan added that Mac owners tend to have a "false sense of security."
Apple is the latest in a string of high-profile companies to be hacked.
As well as Apple and Facebook, The Wall Street Journal, the New York Times and Twitter have also come under attack recently. It is thought the cybergangs originate from China, but it is unclear whether or not such actions are state-sponsored.
A daily dose of IT news, reviews, features and insights, straight to your inbox!
Rene Millman is a freelance writer and broadcaster who covers cybersecurity, AI, IoT, and the cloud. He also works as a contributing analyst at GigaOm and has previously worked as an analyst for Gartner covering the infrastructure market. He has made numerous television appearances to give his views and expertise on technology trends and companies that affect and shape our lives. You can follow Rene Millman on Twitter.
A daily dose of IT news, reviews, features and insights, straight to your inbox!
Thank you for signing up to ITPro. You will receive a verification email shortly.
There was a problem. Please refresh the page and try again.