UK universities get hacked 'once every hour'
Two-thirds of universities say their own students are threats to data security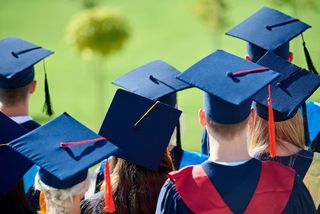 One third of UK universities are getting hacked every hour, leaking research data and students' information, it has been claimed.
An overwhelming 87 per cent have experienced cyber attacks, with 27 per cent fearing their on-premise security measures are inadequate, according to VMware's survey of 75 IT decision makers at 50 UK universities.
A quarter told the virtualisation firm they have had critical research data accessed by malicious actors, while 43 per cent confirmed hackers have stolen student data such as exam results.
The majority of respondents, who included CIOs and CISOs, said universities should divert more funding to tackling cyber attacks, but 63 per cent pointed to their own students as security threats.
Tim Hearn, director of UK government and public services at VMware, said: "While UK universities continue to be world class in terms of quality of teaching and student experience, many risk falling behind in terms of IT security.
"In many cases, the strategy for dealing with the wave of cyber attacks needs to be urgently re-addressed to effectively protect sensitive student information, as well as valuable research data."
Reputational damage (79 per cent) and national security threats (77 per cent) are the worst consequences of data breaches, according to the respondents.
But three-quarters also warned that they had had to stop research projects as a result of a successful hack.
The news comes a month after hundreds of students' personal details were leaked on the University of Greenwich's website, including medical information and mobile phone numbers.
The university reported the breach to the Informaiton Commissioner's Office, which is investigating the issue, while the institution is running its own "robust review" of the incident.
A daily dose of IT news, reviews, features and insights, straight to your inbox!
A daily dose of IT news, reviews, features and insights, straight to your inbox!
Thank you for signing up to ITPro. You will receive a verification email shortly.
There was a problem. Please refresh the page and try again.