The best Amazon Prime Day tech hardware deals: Top discounts on a huge range of items
If you're looking for some new equipment, now's the best time to grab a bargain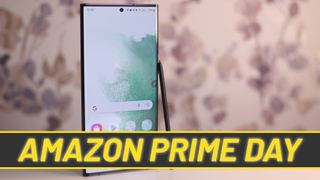 Keeping up with the latest developments in technology can sometimes be an expensive process - which is why Amazon Prime Day is such a wonderful period. For a couple of days every Summer, Amazon unleashes a barrage of deals across its storefront, and this usually includes a number of significant discounts on various items of technology.
This year, there's offers on everything from laptops and smartphones to monitors and storage devices, and we've rounded up our picks of the best discounts to help you grab the biggest savings. We haven't personally tested all the items in the list, but these deals have been hand-chosen by our experts, and they're all from trusted and reliable tech manufacturers, so you can buy with confidence that you're getting a good offer. These offers, unless otherwise stated, will all finish at midnight on 13 July, so you'd better be quick.
Best Amazon Prime Day laptop deals
Our top choice from the laptop deals in this year's Amazon Prime Day festivities is the Lenovo IdeaPad 3, which boasts a Ryzen 5 processor, 8GB of RAM and a 512GB SSD, all wrapped up in an attractive 17in package. Even better, a discount of more than 40% means it's available for just $350.
See all Amazon Prime Day laptop deals
Best Amazon Prime Day storage deals
It may be something of a niche product (even by normal storage standards) but we really can't get over the massive 55% price cut on the 14TB WD Red Plus. This enormous hard drive is build for NAS deployments in businesses, but if you need to add significant amounts of capacity to your array, then $210 for 14TB is a deal that's hard to turn down.
See all Amazon Prime Day storage deals
Best Amazon Prime Day monitor deals
LG 24MP88HV-S Neo Blade III - Was $200, now $150
Amazon Prime day has plenty of great bargains to compliment or build out your home office, such as the LG Neo Blade III monitor. This FHD IPS display is a fantastic and affordable extra that has VESA compatibility and a very tidy aesthetic with 2.5mm bezels. Normally $200, users can have it for just $150 on Amazon.
LG 27MK600M-B - Was $199.99, now $124
If you're short on cash, LG's 27MK600M-B display is a fantastic budget option. It's a 27in FHD display with a 1,920 x 1,080 resolution, minimal bezels on three sides and AMD Radeon FreeSync technology. That's all for just $124 - down from the usual RRP of $199.
LG 34WN650-W - Was $350, now $280
For those that like a lot more screen real estate, LG's 34in ultra-wide monitor could be just the ticket. This features a 21:9 aspect ratio, AMD FreeSync and also claims a 99% coverage of sRGB colour gamut coverage. You can add this to your home office setup today with a 20% discount for Amazon Prime Day, at just $280.
Philips 271E1S - Was $220, now $133
When it comes to monitors, electronics giant Philips has skin in the game. Its 271E1S model is arguably one of its best offerings, particularly from a value for money standpoint, where its usual RRP of $220 offers a beautifully crisp 'frameless' display and AMD FreeSync. And for Prime Day, the Philips 271E1S comes with an almost 40% discount - get it now for just $133.
AOC 24B2XH - Was $145, now $98
The AOC 24B2XH may be an end-of-life product, but it's still widely regarded as one of the better Full HD displays on the market in terms of price-performance ratio, and you can now pick it up for even less in the Prime Day sale. For just $98 - a 30% reduction from RRP - you can pick up a highly capable 24in 1080p IPS panel with a higher-than-average 75Hz refresh rate and a blue-light reduction mode to ease the physical toll of those long work days.
BenQ GL2780 - Was $210, now $160
Loved by both gamers and businesses, BenQ has made some of the best displays on the market and the GL2780 offers all the same quality you'd expect from the name, all at a seriously attractive Prime Day sale price. Down from $210 to $160, you can expect solid image quality from the 27in 1080p TN panel, as well as some nice added extras you wouldn't normally find at this price such as auto-brightness settings, a 75Hz refresh rate and built-in speakers.
ViewSonic VA2759-SMH - Was $230, now $147
For anyone working from home who's considering getting an entry-level monitor, it might be worth considering the ViewSonic VA2759-SMH. Instead of $230, it's up for grabs for a simple $147, a steal for anyone looking for a good deal. This 27in monitor may not be in the high end, but it should be more than sufficient for basic office tasks, offering inbuilt speakers and either HDMI or VGA connections, making it a suitable addition to any home office.
ViewSonic VA1655 - Was $230, now $150
The ViewSonic VA1655 is a portable 15.6in monitor which ViewSonic has designed to help people work on-the-go such as digital nomads, business travellers, and remote workers. It has an anti-glare screen and a Full HD 1080p resolution, as well as two USB Type-C sockets. It weighs less than a kilogram and will easily fit into your bag, making it very easy to transport. Originally selling for $230, you can get your hands on this screen for $150, which is a great choice for anyone looking for an extra monitor that can be transported easily.
Best Amazon Prime Day PC peripheral deals
Razer Core X Chroma - Was $454, now $250
Is your desktop lacking a bit in the graphics department? An external GPU could be a great investment, and you can't go wrong with Razer's desktop enclosure. The gaming hardware giant's Core X Chroma comes with Gigabit Ethernet, a four-port USB hub and RGB lighting. Get it on Prime Day with a 50% discount for just $250.
Razer Kiyo Pro - Was $200, now $90
In this modern-day world of multiple video calls per day, a good webcam is more of a priority than it ever has been. Here, Razer comes good with its 1,080p Kiyo Pro wide-angle webcam. It's capable of up to 60fps and automatically adapts to whatever lighting conditions you find yourself in. There's also a 55% discount to be had on Prime Day, with the Kiyo Pro dropping from $200 to just $90.
Razer Kiyo - Was $100, now $55
For even more webcam savings, Razer also has a standard model of Kiyo with a high-quality FHD experience. Users can have either 720p with up to 60fps or 1,080p with up to 30 fps and the same automated lighting controls, all with a 45% discount. Get it on Prime Day for just $55, down from its usual RRP of $100.
Amazon Echo Show 10 (3rd gen) - Was $240, now $190
The Amazon Echo Show 10 is a smart display which has a motorised base which will rotate its 10.1in screen and camera to follow you around a room. If you're in the market for a smart display, this could be a great option, especially considering you're free and able to move around a room while viewing the display or making a call. It also has impressive audio quality, as well as a built-in Zigbee hub for smart home device control. You can purchase it for $190 today instead of the normal price of $240.
Amazon Echo Dot (4th gen) - Was $50, now $20
Looking to get introduced to Amazon's Alexa? Then the Amazon Echo Dot (4th gen) is here to help. The Dot is your access point to Amazon's AI assistant where you can ask her general questions, access smart home devices, talk to family members through an intercom, and more. The 4th-gen Echo Dot costs half as much as the full-size Echo, and it's up for grabs for a simple $20 over Prime Day instead of $50, so if you're happy with Alexa moving into your home, then this is a deal for you.
Amazon Echo Dot with clock (4th gen) - Was $60, now $30
If you want to splurge an extra $10 on your Amazon Echo Dot device, then why not upgrade to Amazon Echo Dot with clock? For $30, this smart speaker could be a great addition to your desk thanks to a small, neat, LED display on the front of the device. It's essentially identical in functionality to the normal Echo Dot above, but is great to use as an alarm clock in the bedroom or even a kitchen timer. It looks smart and is very helpful, and there's a 50% discount on it today.
Elgato Stream Deck - Was $150, now $99
You could argue this little device made macro keys cool again and brought them into the mainstream. It was designed for streamers but can also bring a range of productivity benefits for business users. Aside from simply looking cool, the nifty device allows users to program functions to buttons with customisable icons, streamlining certain workflows. Its Prime Day discount is as hefty as the Stream Deck is fun to use. Down from $150 to $99, it's a sizeable saving for anyone looking for a new desk toy that will actually help you work faster too.
Best Amazon Prime Day smartphone and tablet deals
Samsung Galaxy S22 - Was $800, now $560
If you're hunting for a new, impressive, handset but don't want to break the bank, then the Samsung Galaxy S22 could be the right device for you. It's got a 6.1in screen, a great camera to satisfy most photographers, and it can even shoot in 8K. This is a great introduction to the Galaxy line and, thanks to a 30% reduction, you can get your hands on it for $560 instead of $800.
Samsung Galaxy S22 Ultra - Was $1,200, now $840
Looking for something like the Galaxy S22 but a little bit on the higher end? The Samsung Galaxy S22 Ultra has a host of great features, fantastic cameras, and a deliciously good screen. This noteworthy Ultra's battery life also lasted for 20hrs 15mins in our tests, which is extremely impressive considering its 6.8in WQHD+ AMOLED display. It's safe to say that after a day of intensive use, you'll still have some juice left at the end. Previously this device would set you back $1,200, which was on the pricier side, but today it's only $840 - a deal definitely worth taking for this Ultra device.
Get the ITPro. daily newsletter
Receive our latest news, industry updates, featured resources and more. Sign up today to receive our FREE report on AI cyber crime & security - newly updated for 2023.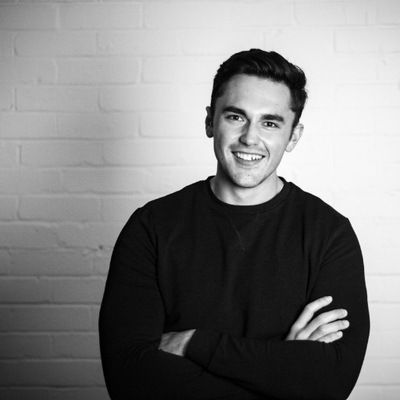 Connor Jones has been at the forefront of global cyber security news coverage for the past few years, breaking developments on major stories such as LockBit's ransomware attack on Royal Mail International, and many others. He has also made sporadic appearances on the ITPro Podcast discussing topics from home desk setups all the way to hacking systems using prosthetic limbs. He has a master's degree in Magazine Journalism from the University of Sheffield, and has previously written for the likes of Red Bull Esports and UNILAD tech during his career that started in 2015.