RBS challenger bank Bó aims to fightback against Monzo and Starling
But Monzo's platform team lead questions whether RBS can "keep up" with other challenger banks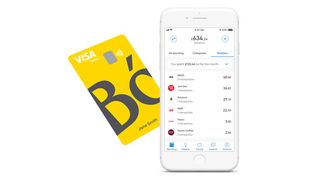 Traditional banks are looking to beat new digital-only rivals at their own game, with RBS launching its own version of a challenger bank called Bó.
So-called challenger banks have cropped up over the past few years thanks to the ubiquity of smartphones, new open banking standards, and efforts by regulators to boost competition in the retail banking sector. That's given rise to a wave of challenger banks, including Monzo and Starling, as well as business-focused players such as Tandem and Tide.
While the vast majority of banking is still done with traditional banks, digital-only banks are seeing a growth rate in customers of 170%, according to Accenture, which earlier this year predicted they'd be on track to more than double their customer numbers from 13 million today to 35 million in the next year.
RBS is seeking to stave off the growing competition with Bó, a mobile-only challenger bank that's been launched under its NatWest brand. NatWest, bought by RBS in 2000, last month also launched a challenger bank, the business-focused Mettle, after a year-long pilot. With Bó, the aim for customers is to help them save more, the bank's CEO said.
"Our data suggests that three quarters of people in the UK are living financially unsustainable lives. We want to help change this," said Bó CEO Mark Bailie in a statement. "We are launching Bó to help people build the habits and routines that will allow them do money better day-by-day and week after week so they can fund their lives and lifestyles in a more sustainable way." That research was based on analysing anonymised data from NatWest users, and also revealed a quarter of people consistently spend more than their income.
To help, alongside a name that sounds like a trendy startup – it's pronounced to rhyme with "snow", in case you're wondering – and a fashionably bright yellow card, Bó has instant transaction notifications, a savings pot called a "piggy bank", and spending reports that are searchable via retailer. Plus, like rival challenger banks, it doesn't charge fees if the card is used overseas, and registration for an account is done entirely through the app. There are a few features missing versus the likes of Starling, Monzo and Revolut, including roundups and bill splitting.
Intriguingly, reports suggest RBS hoped to buy Monzo, but realised it would be easier to build its own rather than attempt to acquire its smaller rival; at the time, Monzo's CEO Tom Blomfield said he had no intention of selling to a bigger bank. Instead, RBS invested in another fintech, Loot; when it folded earlier this year, a group of staff shifted to RBS' Bó.
That said, traditional banks may have a benefit that real challengers lack. One of the problems faced by digital-only banks is they get used as spending cards by their customers, who top them up when needed with their salary paid into a more standard, traditional account, suggesting some customers aren't quite ready to make the switch to a new banking brand. However, the average holding deposit for digital-only banks has climbed by five times, according to Accenture, but it's still only an average £350.
As Bó and Mettle are available to RBS and NatWest customers as well as anyone else, they could let those traditional banks hold onto users who want a more advanced mobile experience. Indeed, not only does the Bó website very prominently note that it's "part of NatWest", but it's described as a "companion account" -- you can't have your salary paid in directly if you're paid via BACS as it only appears to support the Faster Payments system, and it has a limit of £5,000.
Launches such as Bó and Mettle raise the question of why a traditional bank would roll out features such as easy account set up, instant notifications and savings tools when their standard accounts often lack such tool. Though some of those innovations have started to filter into their apps, RBS and NatWest banking apps both went down for users during last week's Black Friday shopping frenzy.
Where Bó may have a benefit over NatWest and RBS itself is legacy IT. Bó is built on cloud-based systems that are entirely separate to its creaking siblings' systems. "As we're part of NatWest, people can rely on Bó to keep their money safe," said Bailie. "But as a digital bank, built entirely on a separate cloud-based technology, Bó is also able to harness new technology and develop rapidly in line with our customers' needs and expectations."
Chasing challengers
Monzo's platform team lead Chris Evans noted that traditional banks trying to emulate services like Monzo is ultimately good for customers.
"It's a really interesting stance they've made," he told IT Pro at AWS Re:Invent. "It feels like an acknowledgement that their infrastructure isn't going to work for them and keep pace with the likes of Monzo and Starling and so on.
"I also know a little bit about the infrastructure they've got for Bó. I know the senior architect who worked on that and it sounds like they've sort of done, like half of what the modern fintechs are doing - they've got a foot in both old and new camps. It remains to be seen how they'll keep up."
Evans added that he didn't think that Bó's product offering was the strongest right now, but he did see it as being collectively good for the economy to have more choice and better options.
"I think they will struggle to keep up with the pace of change on their old infrastructure," Evans added. "It seems like if RBS and Natwest have trodden that path it's likely the others might do the same sort of thing."
Evans said that he didn't know whether more banks would follow in RBS and NatWest's footsteps, but did suggest that Barclays was looking to pivot and be more like Monzo when it snapped up Starling CPO Megan Caywood in 2018.
A daily dose of IT news, reviews, features and insights, straight to your inbox!
A daily dose of IT news, reviews, features and insights, straight to your inbox!
Thank you for signing up to ITPro. You will receive a verification email shortly.
There was a problem. Please refresh the page and try again.