What are private 5G networks and can they transform the workplace?
As general 5G rollout fails to live up to its initial hype, private 5G networks could lead a quiet networking revolution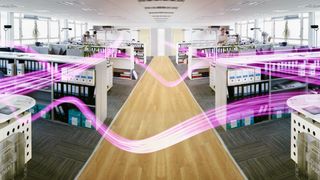 (Image credit: Getty)
The widespread rollout of 5G has brought a number of benefits to businesses, with faster speeds and lower latencies available across populated areas. The technology also serves as a backbone for new and emerging technologies, like the Internet of Things (IoT).
READ MORE
For work environments that require extremely precise speeds, or more specific use cases, however, generally available 5G can't quite match up to the promise of 5G private networks, which have emerged as a clear choice.
Private mobile networks are accessible within a limited range and made to order. Organizations would normally purchase these through agreements with mobile network operators (MNOs), which already have access to relevant spectrums and can supply equipment.
In some cases, firms purchase specific spectrum allocations for private use, though this is not a prerequisite for establishing your own 5G private network and can be costly.
5G private networks are growing in popularity
Before 5G rollout, few firms had access to private networks. Private LTE was mainly used for network resilience purposes around critical infrastructure, or companies seeking secure networks such as government contractors. But 5G's low latency and high throughput has opened up a range of use cases for private mobile networks.
Mobile private networks continue to rise according to the Global mobile Suppliers Association (GSA), which notes both LTE and 5G private networks are driving this growth.
A chief beneficiary of this technology has been manufacturing, with the sector using 5G private networks in widespread digital transformation revolving around Internet of Things (IoT) devices, edge computing, and autonomous factory robots. It's been a key pillar of Industry 4.0 – or the fourth industrial revolution.
Public 5G vs Private 5G: What's the difference?
"By and large public 5G networks address consumer use cases, or enterprise mobility, i.e. 5G use in the "carpeted" corporate environment (offices) for collaboration and unified communications use cases," Sylvain Fabre, senior director, analyst at Gartner tells ITPro.
"In contrast, private 5G is predominantly targeting industrial scenarios, where high reliability and performance are required, such as in industrial manufacturing. These industrial sites are not typically well covered by the public network, and enterprises keen on predictable performance will prefer the certainty afforded by having their own network, designed to their exacting requirements, uncontended and within their control."
Fabre notes there could come a point when network slicing, a process whereby a large network is separated into layers fulfilling specific purposes, is used on the 5G public networks to deliver private networks. He notes this is already underway by Dish Wireless in the US, and that it could provide enterprises with cost-effective 5G private network options.
How is private 5G already making a difference?
Private 5G installations are really useful in ports or transportation hubs, as well as so-called 'smart ports', which have sprung up across the UK. The Port of Southampton deployed a 5G private network in 2021 with help from Verizon, with an aim to improve network security and speed, as well as to enable detailed shipping analytics.
LISTEN BACK
"Private 5G, is unlocking really exciting technologies today," said Andrew Quinton, senior manager/principal architect of 5G solutions at BT on an episode of the ITPro Podcast.
"You know, I've seen examples of augmented reality, I've spoken to a number of operators of automatic guided vehicles (AGVs). It's a real acceleration of technologies that have always been on the fringes but are now really being unlocked with 5G, and in particular private 5G, in smart ports."
How does private 5G spectrum allocation vary across the world?
James Robinson, senior analyst at Assembly Research tells ITPro although Ofcom's shared access license framework through which firms can buy access to specific bands got off "to a bit of a slow start", it's now making more progress. He adds this is also becoming more common in other regions.
RELATED RESOURCE
The business value of IBM's AI-powered automation solutions are a game changer. Discover the IT improvements businesses are seeing after adopting automation.
"Indeed many other regulators have been thinking along similar lines. Norway has recently opened up the 3.8-4.2GHz spectrum range to private standalone 5G networks, while France has slashed annual license fees paid by industries using 2.6GHz (TDD) spectrum in 4G/5G private networks."
In its paper on millimeter wave (mmWave) allocation, Ofcom acknowledged the growing demand for mmWave in 5G private networks and notes the technology could be transformative for broadcasts, 5G smart factories, and on-site virtual reality. In light of this, 650MHz of the 26GHz band has been set out for use in shared access licences, allowing enterprises to make use of the technology once the auction has taken place.
While welcomed across the industry, the UK has allocated less than some other territories. For example, the Finnish regulator specified 850MHz should be specifically set aside for Industry 4.0. Ofcom acknowledged while 850MHz might offer better access if multiple firms wanted to utilize 400Mhz within 50 meters of one another, this didn't outweigh the limitations the larger allocation would incur on wide-area developments.
Will 5G private networks become an enterprise fixture any time soon?
Although hopeful about the benefits of 5G private networks, chief analyst and CMO at CCS Insight, Ben Wood, cautions the technology has to overcome commercial and technological hurdles to become widespread.
"Who is leading that interaction with the enterprise to understand their needs? Who's deploying the network?" he asks. "Who does the enterprise call if the network goes wrong, and what's the enterprise paying for?
READ MORE
Satellite broadband could turbocharge rural business connectivity
"We're seeing as a service model being proposed by operators and their solutions partners so that all of the equipment and services are wrapped into one piece. That doesn't necessarily require the enterprise to have a big heavy CapEx injection upfront in order to deploy the network and get going."
Fabre notes business models remain unclear, and the lack of outcome-based pricing is holding private 5G back from wider adoption.
It's clear 5G private networks offer a range of benefits for enterprises, and are on the rise across a number of sectors. Wood tells ITPro that CCS Insights estimates between 85 and 100 5G private networks – investments over £86,000 – exist in the UK, but that there's "enormous potential" for many more.
Until regulatory and pricing models become more stable, investors might balk at the upfront cost of 5G private networks. But it's clear as technology like network splicing becomes more sophisticated, and MNOs begin to expand their catalog of services, the technology that's already revolutionizing factory floors will become widespread on business sites.
Get the ITPro. daily newsletter
Receive our latest news, industry updates, featured resources and more. Sign up today to receive our FREE report on AI cyber crime & security - newly updated for 2023.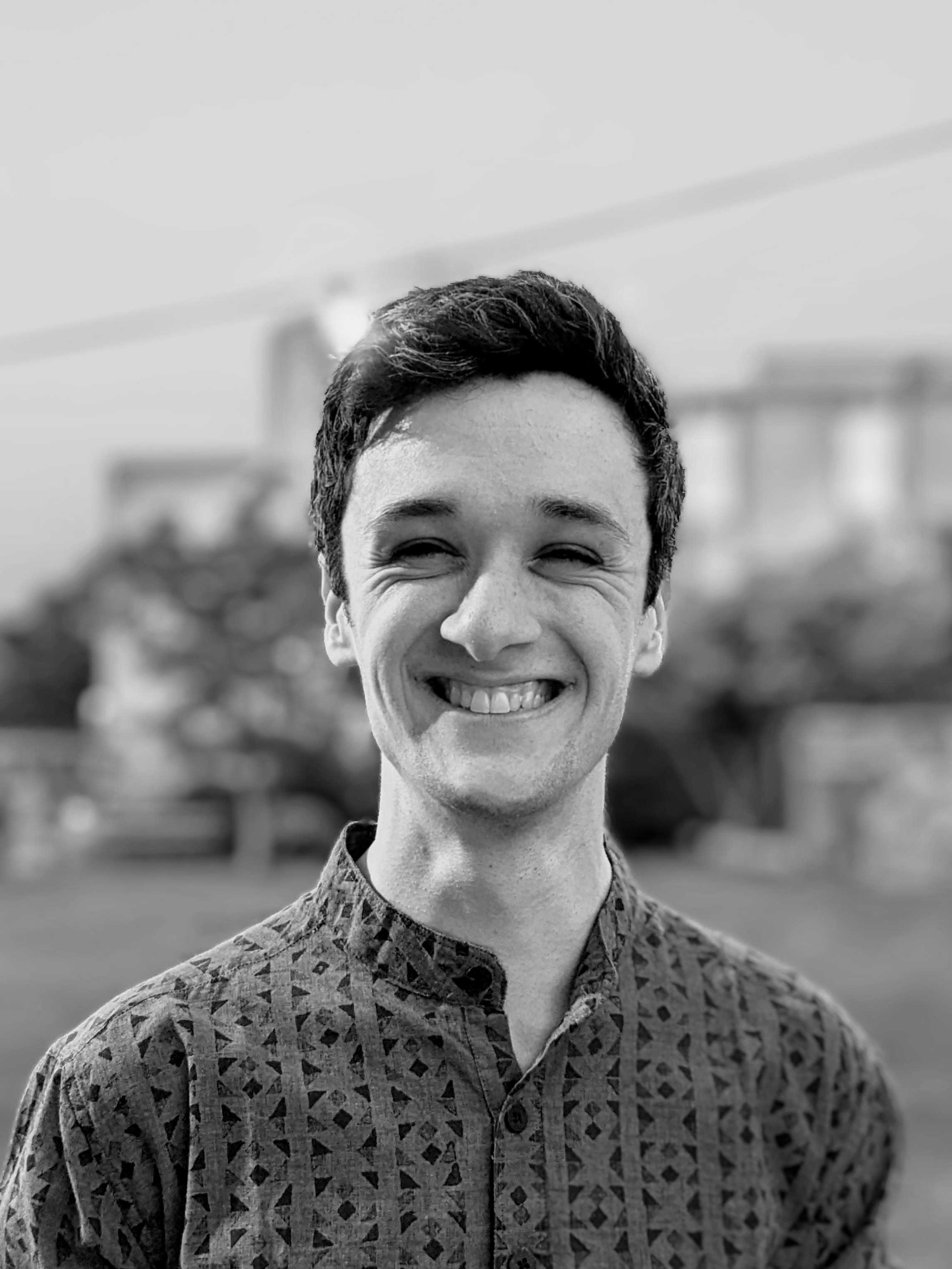 Features and Multimedia Editor
Rory Bathgate is Features and Multimedia Editor at ITPro, overseeing all in-depth content and case studies. He can also be found co-hosting the ITPro Podcast with Jane McCallion, swapping a keyboard for a microphone to discuss the latest learnings with thought leaders from across the tech sector.
In his free time, Rory enjoys photography, video editing, and good science fiction. After graduating from the University of Kent with a BA in English and American Literature, Rory undertook an MA in Eighteenth-Century Studies at King's College London. He joined ITPro in 2022 as a graduate, following four years in student journalism. You can contact Rory at rory.bathgate@futurenet.com or on LinkedIn.