Soaring demand for generative AI resources is pushing data centers to maximum capacity
Colocation data center providers are struggling with heightened AI demands, leading to higher costs for customers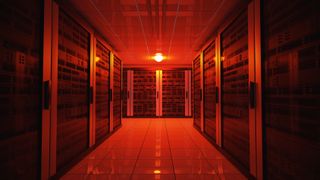 (Image credit: Getty Images)
A surge in generative AI development is placing significant strain on colocation data center capacity, resulting in higher costs for customers.
Real estate firm JLL analyzed the North American data center market, concluding that colocation spaces are harder to find due to higher demand, a fact that's increasing prices by up to 30% for some customers.
Generative AI development is a costly and resource-intensive process requiring far higher levels of computing power, which the report warned is being absorbed by hyperscalers focusing on the current trend.
"Major cloud service providers are growing rapidly to support new AI requirements and the need for more computing power, making it challenging to find space and power for smaller requirements in many markets," the report noted.
"This has led to a significant surge in leasing in the second quarter of 2023, with a mounting demand for capacity to meet higher density data center requirements for AI development."
The report added that, as AI requirements continue to grow, data center operators need to improve efficiency and "adapt their infrastructure to accommodate high power density server clusters".
This infrastructure overhaul could include changes to cooling capabilities and energy consumption.
Long-term, some larger requirements could see server cluster density increased to 50-100 kW per rack, the report suggested, marking a steep increase compared to current hyperscaler demands.
"Many colocation providers have increased the voltage delivered to the floor to 415 volts, which can reduce the upfront cost of delivering power to these high-density clusters," the report said.
"Additional innovations will be needed to improve cooling and energy efficiency for AI uses given sustainability goals of hyperscalers and colocation providers," it added.
RELATED RESOURCE
See examples of how to select and configure the right machine-learning infrastructure
While current generative AI-related demands are placing strain on data center providers and causing a shortage of spaces in the US, across the Atlantic there are proactive steps being taken to accommodate for this surge in activity, according to Adam Nethersole, VP at Kao Data.
Speaking to ITPro, Nethersole said this surge in activity has "positive implications" for European and UK data center providers.
"While capacity shortages in the US data center market may have been compounded by both the adoption of generative AI and the accompanying growth of hyperscale platforms, more locally in the UK and Europe, we're seeing positive implications for the sector," he said. "Including technological advancements developing on two fronts."
In particular, Nethersole said the growing demand for HPC, AI, and GPU-powered technologies is "accelerating the development" of new Tier 2 data center hubs.
This, he added, is prompting a "complete redesign or re-engineering of data center capacity to accommodate for high-density computing".
"This has included the deployment of new high-density and pre-configured systems such as NVIDIA's SuperPOD, in some instances greater adoption of liquid cooling, and a continued requirement for ultra-energy-efficient colocation capacity, powered by 100% renewable energy."
JLL's report specifically highlighted the potential impact of generative AI development on customers seeking "smaller" colocation services - so companies that require data center infrastructure for operational purposes other than generative AI development.
Long-term, the concern is that with such a widespread focus on generative AI development, some customers could be essentially prevented from accessing colocation services.
Nethersole doesn't anticipate a significant long-term negative impact on smaller colocation customers, however. Instead, this could prompt organizations to adapt IT deployments and accommodate future AI requirements.
"We don't believe that generative AI will impact smaller colocation customers in a negative way," he said. "Rather, customers will soon need to rethink their IT deployments and place future AI requirements at the forefront of decision-making.
"As we enter the era of 'AI everywhere', we anticipate that businesses ranging from media to traditional enterprise will soon require high-performance infrastructure to support their adoption of AI and machine learning."
Nethersole said that a concerted focus on building smaller, high-density colocation facilities could become a common trend as the generative AI space matures and shifts focus in years to come.
Investment in this regard is already growing, Nethersole said - with colocation providers in Europe specifically moving fast to accommodate for future demand.
"Locally in the UK and Europe, new investments are well underway, with many businesses proactively taking steps to stay ahead of the generative AI boom," he said.
Long-term, this could stand providers in good stead to accommodate for higher performance demands.
"For the forward-thinking colocation providers already re-engineering and future-proofing their infrastructure platforms, the challenges being experienced by other countries present an opportunity for us to prepare to ride the wave and will ensure we're well-placed to serve future customer demands."
Surging infrastructure costs
JLL's report aligns closely with research into the impact of generative AI on data center capacities globally. A study from Tirias Research earlier this year predicted that data center infrastructure demand and operating costs for generative AI development could exceed $76 billion by 2028.
These costs, the consultancy said, are more than double the current estimated operating costs of AWS, which accounts for one-third of the total cloud infrastructure services market.
Similarly, research from TD Cowen earlier this year revealed data center leases had reached "record levels" as hyperscalers continue to expand capacity for AI development.
TD Cowen said the data center industry is experiencing a "tsunami of AI demand", with some providers unable to cope with the scale of demands from hyperscalers.
Get the ITPro. daily newsletter
Receive our latest news, industry updates, featured resources and more. Sign up today to receive our FREE report on AI cyber crime & security - newly updated for 2023.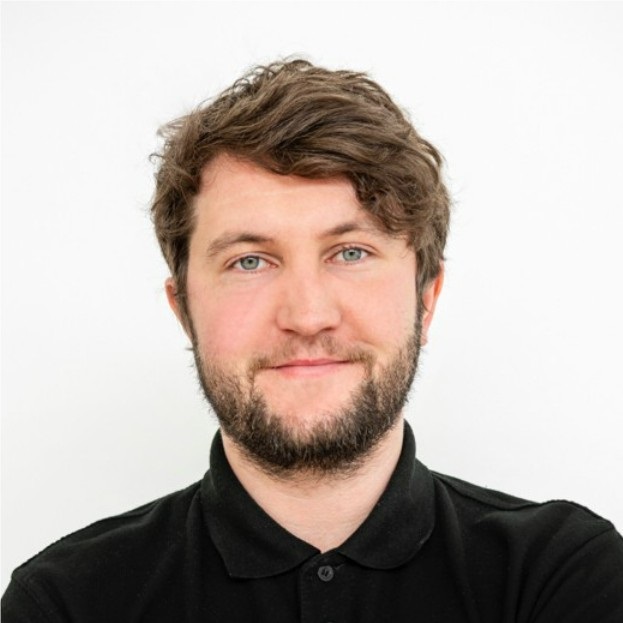 Ross Kelly is ITPro's News & Analysis Editor, responsible for leading the brand's news output and in-depth reporting on the latest stories from across the business technology landscape. Ross was previously a Staff Writer, during which time he developed a keen interest in cyber security, business leadership, and emerging technologies.
He graduated from Edinburgh Napier University in 2016 with a BA (Hons) in Journalism, and joined ITPro in 2022 after four years working in technology conference research.
For news pitches, you can contact Ross at ross.kelly@futurenet.com, or on Twitter and LinkedIn.