Amazon plans on making its own Wi-Fi challenger network standard
As more low-level IoT devices enter the homes of many, a new network may be needed to connect them to their users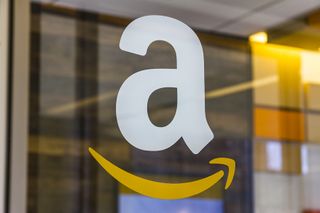 (Image credit: Big Stock)
Amazon has announced it's developing Sidewalk, a new wireless communication standard aimed at replacing Wi-Fi and Bluetooth for connecting low-level smart devices.
The new network will rely on less power than Wi-Fi and will operate in the 900 MHZ spectrum band, a low band that prioritises range over bandwidth.
Amazon said it has tested the network in Los Angeles to good effect and it will be more geared towards connecting devices such as internet-connected mailboxes and IoT-enabled dog collars.
The details of how the tech giant intends to deploy the technology remain a little vague and due to the low-frequency spectrum band in which it will operate, only devices that transmit small amounts of data will be able to effectively use the network.
"We think it will be great for keeping track of things, keeping things up to date - but first and foremost, it will extend in the distance at which you can control these kinds of simple, low-cost, easy-to-use devices," said Dave Limp, SVP of devices and services at Amazon, at its hardware event on Wednesday, TechCrunch reports.
The company thinks a new mid-range network will be needed to control the massive amount of IoT devices that will be in people's homes in the coming years. The range of Wi-Fi and Bluetooth is too short - 5G has the potential to deliver the connectivity but the power consumption is too great, according to Amazon.
5G is being heralded as the next generation of wireless connectivity but its true potential lies in other technologies such as edge networks, which involve devices sending much larger packets of data at high speeds.
"Amazon surprised the market with a new wide-area wireless protocol dubbed Amazon Sidewalk," said Frank Gillett, vice president and principal analyst at Forrester. "This new protocol will create a network effect for customers in urban areas that buy Amazon smart home products since the protocol appears to enable any customer's product to connect via their neighbour's device.
"This creates another reason to choose an Amazon smart home product over competitors. But no specific hardware support was mentioned yet, so we won't know how quickly or effective the new protocol will be. However, Amazon did announce four hardware partners that plan support."
Low-level IoT device data such as mailboxes alerting owners when they have mail delivered require much less data flow and would be better served on a different network, in Amazon's view.
It hopes third-party developers will welcome Sidewalk when the company gets round to publishing the network protocol, for which a date hasn't yet been set. Amazon also didn't give any indication or predictions as to when the network could be widely deployed.
The first device Amazon plans to launch that will be Sidewalk-enabled is a dog tracker. Expected to launch at some point in 2020, the tracker will alert an owner when their dog leaves a certain geofenced perimeter.
IoT geofencing isn't a new idea and it's one that has been imagined on much grander scales previously. For example, some experts think it would be useful in the construction industry for things like drone operations and preventing internet-connected cranes from being hacked to deadly effect.
Amazon's interest in geofencing was recently unearthed in a patent filing which would see Amazon's drone doubling up as automated security robots to maximise the revenue of the airborne machines.
Get the ITPro. daily newsletter
Receive our latest news, industry updates, featured resources and more. Sign up today to receive our FREE report on AI cyber crime & security - newly updated for 2023.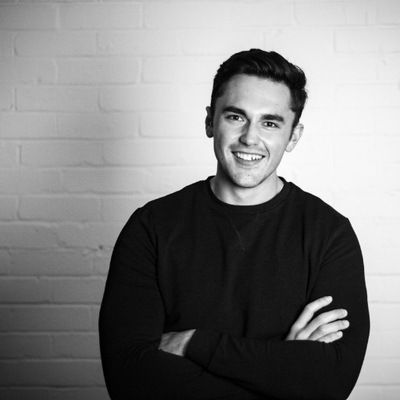 Connor Jones has been at the forefront of global cyber security news coverage for the past few years, breaking developments on major stories such as LockBit's ransomware attack on Royal Mail International, and many others. He has also made sporadic appearances on the ITPro Podcast discussing topics from home desk setups all the way to hacking systems using prosthetic limbs. He has a master's degree in Magazine Journalism from the University of Sheffield, and has previously written for the likes of Red Bull Esports and UNILAD tech during his career that started in 2015.