Government unveils auto-blocking tool for extremist content
Amber Rudd suggests legislation could force ISPs to adopt the technology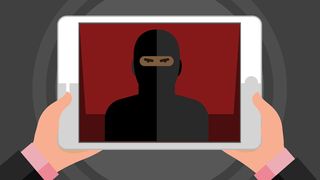 The UK government has unveiled a tool it believes will accurately detect extremist content and block it from the internet.
In an interview with the BBC in Silicon Valley where she would be meeting with giant tech firms, the Home Secretary Amber Rudd explained this would help smaller companies who struggle to block extremist content as did not "rule out taking legislative action" to force tech companies in using it.
This comes during a time of increased acknowledgement that tech firms need to do more to combat online extremism - a major recruiting tool in a new age of postmodern warfare where terrorists use social media to create, reach and intimidate large audiences.
Recently, Facebook's head of news feed Adam Mosseri admitted to Recode in the wake of Unilever's threat to boycott adverts if they didn't clamp down on extremism "it's on us to make sure we deliver and meet whatever expectations they have."
The blocking tool was developed by an artificial intelligence company in London called ASI Data Science, with the government injecting 600,000 of public funds into supporting the tool.
It was run by thousands of hours of content produced by ISIS which the government believes will automatically mould the tool for analysing, recognising and ultimately blocking extremist content.
According to ASI Data Science, the tool can detect at least 94% of ISIS' content and anything the software was unsure in marking as extremist content would be flagged up for human decision.
Amber Rudd told BBC that she remains convinced the "best way to take real action, to have the best outcomes, is to have an industry-led forum".
Her statement reflects a wider effort on the part of the government to actively root out online extremism - however, often prompting criticism and ridicule for suggesting policies that would either curb civil liberties and encryption or simply be impractical to implement.
A daily dose of IT news, reviews, features and insights, straight to your inbox!
A daily dose of IT news, reviews, features and insights, straight to your inbox!
Thank you for signing up to ITPro. You will receive a verification email shortly.
There was a problem. Please refresh the page and try again.