US to charge Iranian citizens with bank and New York dam cyber attacks
Six Iranians will to be indicted on charges of illegally accessing computers, it is claimed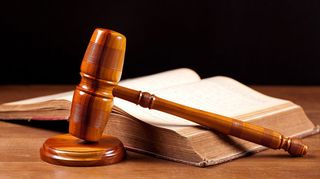 The USA's Department of Justice is preparing to accuse several Iranian citizens of performing a series of cyber attacks against US banks and a New York dam, according to Reuters.
The attacks took place in 2012 and 2013, but it has taken until now for the indictment to be put together, the news wire claimed, citing anonymous sources.
Six Iranians will be charged in relation to unlawful access of computers and other unspecified crimes, the sources said, also claiming that the indictment will explicitly link the hacks to the Iranian government's previous administration.
An official announcement of the charges by US officials is expected within the coming hours.
The move comes just days after the FBI moved members of the Syrian Electronic Army to the top of its most wanted list for cyber criminals and two years after the US government first indicted foreign nationals - five members of the Chinese military - with hacking into American computers.
The hack on the dam and a spate of DDoS attacks on more than half a dozen US banks, thought to be Bank of America, JPMorgan Chase, Capital One, PNC Financial Services and SunTrust Bank, were carried out at roughly the same time and it has been suspected for some time that the two were linked.
According to Reuters, the attackers did not gain access to any of the dam's critical systems, such as floodgates, but this may have been because they were testing their abilities, rather than aiming to cause a crisis.
A daily dose of IT news, reviews, features and insights, straight to your inbox!
Jane McCallion is ITPro's Deputy Editor, primarily covering security, storage and networking for ITPro, CloudPro and ChannelPro.
Jane joined ITPro and CloudPro in July 2012, having previously written freelance for a number of business and finance magazines. She has also covered current affairs, including the student, public sector workers and TUC protests and strikes in central London while studying a Masters in Journalism at Goldsmiths, University of London.
Prior to becoming a journalist, Jane studied Applied Languages at the University of Portsmouth.
A daily dose of IT news, reviews, features and insights, straight to your inbox!
Thank you for signing up to ITPro. You will receive a verification email shortly.
There was a problem. Please refresh the page and try again.