EE brings 4G networks to nine more cities and towns
Barnsley, Coventry, Rotherham and six others join superfast mobile network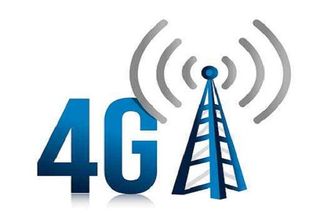 EE has switched on its 4G network in nine more UK towns and cities. This brings the total number of areas in the UK covered by 4G to 37, just four months after the firm launched the service.
The mobile operator is hoping to get its 4G network up and running in at least 72 towns and cities as well as surrounding areas by this summer. It has now added Barnsley, Chorley, Coventry, Newport, Preston, Rotherham, Telford, Walsall and Watford to its network bringing its 4G coverage to 45 per cent of the population.
The firm said that in independent network testing by RootMetrics, it found that customers were getting mobile broadband speeds of around 8-12Mbps.
"We're committed to making the UK's first 4G service available to as many people, as quickly as possible," said EE chief executive Olaf Swantee. "We're setting the pace for the delivery of 4G in the UK, and it's a great achievement for our engineering teams to be able to launch in another nine towns this month, enabling more and more consumers and businesses to take advantage of superfast mobile internet."
EE's has committed to switching on the following 35 places by June, bringing the total to 72 towns and cities: Aldershot, Ashford, Basildon, Basingstoke, Blackpool, Bradford, Bracknell, Camberley, Colchester, Crawley, Doncaster, Dudley, Farnborough, Guildford, Horsham, Huddersfield, Leatherhead, Leicester, Luton, Maidstone, Milton Keynes, Oldham, Oxford, Reading, Redhill, Reigate, Sevenoaks, St Albans, Stevenage, Tonbridge, Royal Tunbridge Wells, Warrington, West Bromwich, Wigan and Woking.
The UK's leading mobile operators have so far spent 2.3 billion on buying mobile spectrum for 4G services in the recent Ofcom auctions, less than Treasury forecasts. EE was given permission by Ofcom to re-use 3G spectrum it had acquired in the 3G auction in 2000 to launch its current 4G network.
A daily dose of IT news, reviews, features and insights, straight to your inbox!
Rene Millman is a freelance writer and broadcaster who covers cybersecurity, AI, IoT, and the cloud. He also works as a contributing analyst at GigaOm and has previously worked as an analyst for Gartner covering the infrastructure market. He has made numerous television appearances to give his views and expertise on technology trends and companies that affect and shape our lives. You can follow Rene Millman on Twitter.
A daily dose of IT news, reviews, features and insights, straight to your inbox!
Thank you for signing up to ITPro. You will receive a verification email shortly.
There was a problem. Please refresh the page and try again.