Firefox OS developer handsets sell out within hours
Web browser firm's new smartphone OS proves popular with developers.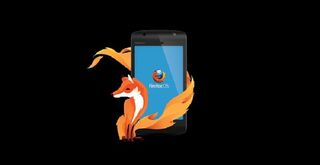 Smartphones sporting the new Firefox OS have sold out within hours of going on sale to developers.
Spanish manufacturer Geeksphone produced the handsets, called the Peak and the Keon, and both devices are now out of stock on its website.
The Peak is the more powerful phone, sporting a 1.2GHz Qualcomm Snapdragon S4 processor and an 1800mAh battery. It also has a 4.3-inch qHD IPS touchscreen display, 8-megapixel rear-facing camera and 2-megapixel camera in front. It boasts 4GB of internal storage and costs 149 (126).
The Keon, priced at 91 (77), comes with a 3.5-inch touchscreen display, a 3-megapixel camera and 4GB of internal storage that can be expanded using a microSD.
It features a 1GHz Qualcomm Snapdragon S1 processor and a 1580mAh battery, as well as GPS, Wi-Fi and micro USB connectivity.
The devices are not on sale to the general public, but developers had the opportunity to snap them up to create apps for them.
The OS, which made its debut at this year's Mobile World Congress event in Barcelona, treats HTML5 apps as native, meaning an app developed for the Firefox OS should also work on iOS and Android smartphones, too.
"The Firefox OS Developer Preview Geeksphone devices have development versions of Firefox OS and are unlocked so that developers can use them wherever they are in the world and they are updated regularly with the latest Firefox OS build," said Stormy Peters, Mozilla's director of websites and developer engagement, in a blog post.
Geeksphone said, while both handsets were out of stock, more should be available soon. "Devices will be back on stock in a few hours, thanks for your support!" the company said in a tweet.
The ZTE Open and Alcatel OneTouch Fire have already been confirmed as Firefox OS handsets, while LG and Huawei are also expected to launch devices sporting the OS in the near future.
A daily dose of IT news, reviews, features and insights, straight to your inbox!
Rene Millman is a freelance writer and broadcaster who covers cybersecurity, AI, IoT, and the cloud. He also works as a contributing analyst at GigaOm and has previously worked as an analyst for Gartner covering the infrastructure market. He has made numerous television appearances to give his views and expertise on technology trends and companies that affect and shape our lives. You can follow Rene Millman on Twitter.
A daily dose of IT news, reviews, features and insights, straight to your inbox!
Thank you for signing up to ITPro. You will receive a verification email shortly.
There was a problem. Please refresh the page and try again.