How to enable private browsing on any browser to keep your search history secret
Whether it's Google Chrome, Mozilla Firefox, or Microsoft Edge, here's how to enable private browsing on every major browser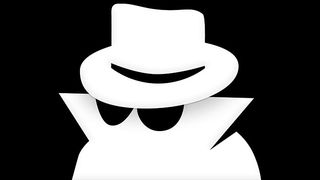 A private browser is an isolated session that helps to conceal a user's data. It's a common feature with most web browsers, sometimes called 'privacy' or 'incognito' mode, that helps to add an extra layer of security.
The Mac OS X Tiger, launched in 2005, was one of the first examples of a private browser and the feature has gained in popularity over the years with versions of it everything from Safari to Chrome, as well as mobile.
There's often confusion around how private these browsers can be, some come with very limited features, and it is important to know just how protected you are.
The basic function of a private browser is to stop it from storing information such as your search history. When using public Wi-Fi, this type of data could be visible to a third-parties, which is a security risk. A good private browser conceals this by masking over your activity.
While VPN's generally offer more protection, good ones are not cheap, whereas private browsing can serve you well for free. There are a number of benefits to it, such as discovering your true Google ranking, or safe shopping. Read on to find out more about going incognito online.
Google Chrome
Incognito Mode, Chrome's version of private browsing, can be accessed from the settings menu at the top right of the browser, or by pushing Ctrl+Shift+N.
There are a few giveaways when using this brand of private browsing, mainly the outline of a 'secret agent' and a message that you've "gone incognito" when you open a new tab, instead of a blank white screen, or one that shows your most frequently visited pages.
Google Chrome won't save your browsing history, store cookies and site data, or any personal information you use to fill out forms. However, your activity won't be completely hidden. Websites you visit, for instance, can still be tracked by your ISP, or employer.
Moreover, although Chrome won't remember what files you have downloaded (a record will not be kept) while using private browsing, the files will remain on your hard drive and you will have to manually delete them if you want them to stay hidden.
Microsoft Internet Explorer and Edge
Microsoft's Edge and Internet Explorer both use what is dubbed InPrivate browsing to allow you to surf the web with a heightened sense of anonymity - and can be accessed in the 'More' tab located in the top right corner of the browser, as with Chrome.
The Edge browser doesn't inform you as explicitly that you're using InPrivate browsing, but there are still a few clear indicators.
Your browsing data, such as cookies, form data, temporary files, and web history, won't be saved, as with Google Chrome's offering, while any temporary data stored on your device is deleted after all private browsing tabs and windows are closed.
Meanwhile, any third-party toolbars you have installed will be disabled upon opening an InPrivate tab.
Mozilla Firefox
Mozilla's private browsing feature in FireFox is simply called Private Browsing mode' and offers the same privacy tools as Chrome and Edge. However, FireFox offers an additional tool that others browsers don't to make browsing even safer, and that's called Tracking Protection. This is said to prevent companies from tracking your browsing history across multiple sites so they can't record your browsing habits.
There are two ways to open a new Private Window in FireFox.
You can either click the menu button, which is presented as three horizontal bars in the top right corner of the window, and then click New Private Window. Or you can open a link in a new Private Window by right-clicking on any link and choose Open Link in New Private Window from the context menu.
Once in Private Browsing mode, the browser window will have a purple mask at the top.
Safari
To enable Private Browsing in Apple's Safari browser, simply go to File > New Private Window. A window that's using Private Browsing has a dark Smart Search field with white text.
Safari's private browsing mode also removes temporary files when you close the window. Browsing history, form data, and cookies are all wiped by default.
Opera
Opera is a noteworthy browser when it comes to surfing privately on the web because, unlike its rivals, its Private Mode offers a VPN connection to add another layer of secrecy to your browsing activities. It's not a silver bullet in keeping your activities totally private, but it does provide additional protection.
To enable this feature, you can either go through the menu: File > New Private Window. Or, you can use keyboard shortcuts: Ctrl+Shift+N for Windows and +Shift+N for Mac.
Get the ITPro. daily newsletter
Receive our latest news, industry updates, featured resources and more. Sign up today to receive our FREE report on AI cyber crime & security - newly updated for 2023.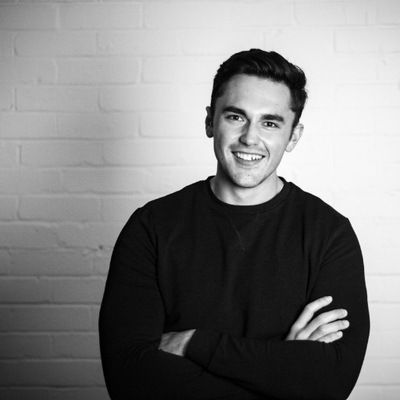 Connor Jones has been at the forefront of global cyber security news coverage for the past few years, breaking developments on major stories such as LockBit's ransomware attack on Royal Mail International, and many others. He has also made sporadic appearances on the ITPro Podcast discussing topics from home desk setups all the way to hacking systems using prosthetic limbs. He has a master's degree in Magazine Journalism from the University of Sheffield, and has previously written for the likes of Red Bull Esports and UNILAD tech during his career that started in 2015.