ITC throws out Motorola's Apple iPhone patent case
Motorola owner Google expresses disappointment at ITC decision.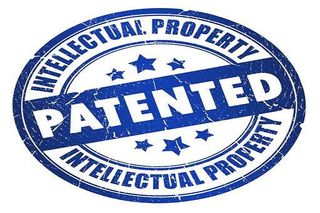 The US International Trade Commission (ITC) has thrown out a Motorola Mobility patent claim, which could have blocked the import of some Apple iPhone models into America.
The organisation ruled that Apple did not infringe six of Motorola's patents in its smartphones, including one that covered a "sensor controlled user interface for portable communication devices".
This relates to a feature that allows a touch screen to ignore any further touches when the user makes a phone call and the device is close to their head.
ITC officials ruled that Apple did not infringe upon the patent because it was an "obvious technology".
"Having examined the record of this investigation, the commission has determined to terminate the investigation with a finding of no violation with respect to the '862 patent," the ITC said in its decision.
"The investigation is terminated. A Commission Opinion will issue shortly," the ITC said in a notice.
''We're disappointed with this outcome and are evaluating our options,'' Google, which acquired Motorola Mobility last year, said in a statement.
Google wanted iPhones sporting the feature to banned from import into the US. This is now unlikely unless the search giant appeals to the United States Court of Appeals for the Federal Circuit.
This court is currently mulling over an appeal by Google over the ITC's decision to invalidate three of the other five patents in the lawsuit, which was first filed in 2010.
The action is part of a wider series of battles between the two companies and other smartphone manufacturers.
In this incredibly competitive market, vendors look to the courts to ban rival products as a means of gaining an edge. An ITC case can be pursued in parallel with other legal action with threats to ban imports of products, forcing companies to settle disputes more quickly.
IT Pro has contacted both Apple and Motorola for comment, and was still awaiting a response at the time of publication.
A daily dose of IT news, reviews, features and insights, straight to your inbox!
Rene Millman is a freelance writer and broadcaster who covers cybersecurity, AI, IoT, and the cloud. He also works as a contributing analyst at GigaOm and has previously worked as an analyst for Gartner covering the infrastructure market. He has made numerous television appearances to give his views and expertise on technology trends and companies that affect and shape our lives. You can follow Rene Millman on Twitter.
A daily dose of IT news, reviews, features and insights, straight to your inbox!
Thank you for signing up to ITPro. You will receive a verification email shortly.
There was a problem. Please refresh the page and try again.