Blackberry's fire sale, and the phablet that could save it
BlackBerry may have agreed a sale to its largest shareholder, but its largest phone yet could help save the brand.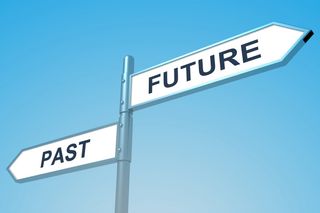 Inside the Enterprise: You could write a book about the problems at BlackBerry, the company behind what was, not too long ago, the executive's gadget of choice. No doubt, some enterprising industry commentator will do just that.
But the $4.7 billion (2.93 billion) deal from Fairfax Financial Holdings to take the company private is just one chapter in what could be a business school classic: rags to riches and back again, in just a couple of decades.
BlackBerry's mis-steps and miscalculations are too many to list here, but the company has already said it will leave the consumer market and cut more than 4,500 jobs.
Almost certainly, the moves will force the company to go back to basics, concentrating on areas such as mobile device management, security, and business-grade handsets. For die-hard BlackBerry users, that might not be a bad thing.
This, then, is perhaps not the best time to be launching a new phone. BlackBerry's Z30 is, the company claims, its largest and most powerful handset to date.
The handset's measurements with a 5in AMOLED screen and 2880 mAh battery certainly stack up. But what the handset represents, and what it could have, or maybe should have, been is at least as interesting to industry watchers.
The Z30 is BlackBerry's first "phablet", putting the company in a space that, until now, Samsung has largely made its own with its Galaxy Note devices. But really, the Z30 is what the Playbook should have been.
By building an oversized phone, BlackBerry has addressed some of the shortcomings that made the Playbook an expensive failure, most of all the fact that the tablet had no phone or cellular data connection, and was largely restricted to working as a "companion device" to a BlackBerry proper.
This left BlackBerry unable to compete, where users wanted a smaller alternative to a tablet, but with all the connectivity of a phone. Users, then, who didn't really mind carrying a larger device, but only wanted to carry one handset.
That is a job that Samsung and some other Android tablets do rather well. And the phablet is also a type of device that appeals not just to knowledge workers, but also "task" workers.
A standard smartphone screen is really too small for a large number of field-based jobs, from market research to engineering or even law enforcement. A five-inch screen, on the other hand, is just about large enough to replace a regular tablet or netbook, and lends itself to mounting in a vehicle's cab.
And, despite BlackBerry's recent travails, the task-based or blue-collar market is one that BlackBerry has done quite well in, and could do well in again.
Companies that want to push out specific applications to their field teams, and have strong security and strong device management: all areas where BlackBerry is strong. They are less concerned about the range of apps in an app store than robustness, reliability, a good browser, and value for money.
The Z30 could do all these things, in a way the Z10 has not yet done. Perhaps BlackBerry should have held this week's launch, not at Selfridges, but down at the local Screwfix.
Stephen Pritchard is a contributing editor at IT Pro.
Get the ITPro. daily newsletter
Receive our latest news, industry updates, featured resources and more. Sign up today to receive our FREE report on AI cyber crime & security - newly updated for 2023.