30-second smartphone charger unveiled
Nanotechnology firm StoreDot reveals fast-charge smartphone battery charger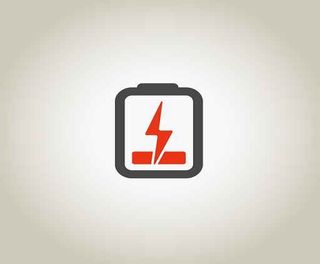 Nanotechnology developer StoreDot has revealed a battery that charges your smartphone in 30 seconds at Microsoft's Think Next conference.
The Israeli company took the stage in Tel Aviv to show how its revolutionary nanodots work by charging a modified Galaxy S3 from low battery to full capacity in a matter of seconds.
StoreDot uses nano-crystals just 2 nanometers in diameter made from bio-organic peptides that possess "multi-functional intrinsic properties".
"The fast-charge battery is the result of our focus on commercialising the materials we have discovered," said CEO Doron Mysersdorf.
The peptide molecules that compose its nano-crystals increase the rate of power transfer, allowing battery charge time to be dramatically decreased.
"A covalent bond between peptides creates crystals, which are stable, dense and robust," Mysersdorf said. "In simple terms, we combine a super capacitor with layers of lithium, which is the foundation of current batteries... we call it a flash battery."
Myersdorf claims StoreDot's batteries last for 3,000 charge cycles before losing capacity. This beats current smartphone batteries, which tend to top out around 500 cycles.
The batteries are too large for smartphones right now. A demo unit attached to a Galaxy S3 added substantial bulk to it. Myersdorf said the company is planning to get the size down to fit smartphones within three years.
Speed chargers will likely cost $30 when the technology hits commercial production in 2016.
Better batteries have consistently topped users' wish list of features for smartphones. Short runtimes have sunk devices like the Surface Pro 2 and still vex iOS 7.1 users.
A daily dose of IT news, reviews, features and insights, straight to your inbox!
A daily dose of IT news, reviews, features and insights, straight to your inbox!
Thank you for signing up to ITPro. You will receive a verification email shortly.
There was a problem. Please refresh the page and try again.