RBS offers mobile banking services from vans
The bank has invested £600,000 in five new mobile banking vans with iPads installed for rural communities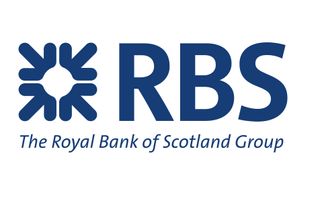 RBS and Natwest have invested 600,000 in mobile banking vans, allowing those in rural communities to access banking services without visiting a branch.
There will be five new vans hitting the roads in addition to the 19 mobile banking vans already in use.
These vans visit 357 communities and cover 7,000 miles each week around the UK and reflect trends that transactions in RBS branches have fallen by 30 per cent since 2010, with people preferring to use online banking online or tablet and phone apps to check transactions and make payments.
As an addition to both banks' mobile app services, customers will be able to visit the vans and use connected iPads to carry out a range of services including transfers and bank balance checks.
Because the mobile network can't be relied upon in rural areas, a satellite on the roof of the vans keeps the iPads connected to the internet.
Jane Paterson, who is overseeing the roll out of the new fleet of RBS mobile branches, said: "The satellite means that even in areas where there's no normal broadband coverage, customers will be able to take advantage of online banking."
Each community on the van's route is visited at least once a week to ensure there's a regular service and customers who are unable to go into a branch are able to carry out banking activities.
The service also goes beyond just offering customers access to their bank. It is also there as a community service.
Jim Russell, one of RBS's mobile van drivers, said if a regular customer doesn't turn up, they will get a text from RBS to check they are OK. Russell said he has helped the older members of the community clear their pathways after heavy snow too.
A daily dose of IT news, reviews, features and insights, straight to your inbox!
A daily dose of IT news, reviews, features and insights, straight to your inbox!
Thank you for signing up to ITPro. You will receive a verification email shortly.
There was a problem. Please refresh the page and try again.