Apple iPhone USB adapters pulled over safety concerns
Apple has launched a scheme to replace USB adapters for some of its iPhones because of overheating concerns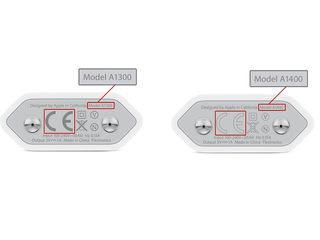 Apple has rolled out a replacement programme for its iPhone USB adapters over fears they may overheat.
The adapters shipped with European models of the iPhone 3GS, iPhone 4 and iPhone 4S between 2009 and 2012 are reportedly at risk.
Apple will be replacing the adapters for free via its dedicated website. In the meantime, Cupertino is advising users to stop using their adapters in the event of a malfunction.
"Apple has determined that, in rare cases, the Apple 5W European USB power adapter may overheat and pose a safety risk," a company statement reads.
Models that are affected specifically are numbered "A1300" they will be replaced with the "A1400" upgraded model.
Customers who have already replaced their original adapters due to overheating issues will be automatically reimbursed and provided with one of the new models too.
The possible defect only affects the adapter itself and not the USB cable that connects it, so that can be unplugged and used safely for charging while waiting for a replacement.
Apple has had to exchange its USB adapters before. In 2008 it offered to swap defective iPhone 3G chargers in the US, Japan, Canada and several Latin American countries.
Previously, the firm has also offered to replace counterfeit or third-party iPhone chargers sold to its customers in China over concerns about compatibility and safety.
A daily dose of IT news, reviews, features and insights, straight to your inbox!
A daily dose of IT news, reviews, features and insights, straight to your inbox!
Thank you for signing up to ITPro. You will receive a verification email shortly.
There was a problem. Please refresh the page and try again.