iPhone NFC will only work with Apple Pay
Apple reveals the restrictions of the iPhone 6 NFC component, in that it only works with Apple Pay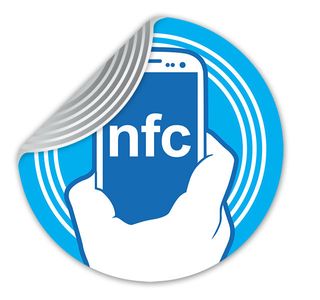 One of the biggest talking points surrounding Apple's iPhone 6 and iPhone 6+ handsets, unveiled at the event last week and set to go on sale this Friday, has been the introduction of NFC technology.
Now, however, it has been revealed via an email to CultofMac that the NFC chip present on the new phone and phablet will not be compatible with anything other than Apple Pay.
This means that many of the uses people were looking forward to will be impossible for the near future, such as pairing devices, automating household items and sharing contact information.
Developers will now have to put many of these ideas on hold, as the NFC chip in this case is reportedly being thought of as a feature of Apple Pay, rather than a selling point in and of itself.
This restriction is thought to be continuing for at least the first year of release, though it could go on for longer.
Android devices have had NFC technology for a while, but Apple is tying it tightly to Apple Pay, their secure mobile payments system which will be available on the iPhone 6, iPhone 6+ and Apple Watch.
A number of outlets that will accept these payments, including Disney, Nike and McDonalds, were listed at the Apple event last week.
Apple Pay will use the credit card information they have already collected via iTunes to allow users to make purchases with their iPhone, though they have assured customers that information is actually stored after doing so, decreasing the security risk.
A daily dose of IT news, reviews, features and insights, straight to your inbox!
Caroline has been writing about technology for more than a decade, switching between consumer smart home news and reviews and in-depth B2B industry coverage. In addition to her work for IT Pro and Cloud Pro, she has contributed to a number of titles including Expert Reviews, TechRadar, The Week and many more. She is currently the smart home editor across Future Publishing's homes titles.
You can get in touch with Caroline via email at caroline.preece@futurenet.com.
A daily dose of IT news, reviews, features and insights, straight to your inbox!
Thank you for signing up to ITPro. You will receive a verification email shortly.
There was a problem. Please refresh the page and try again.