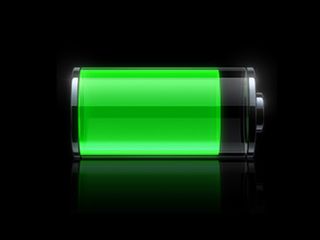 Dozens of lawsuits alleging that Apple intentionally slowed down older iPhone batteries to get customers to upgrade to newer models will likely be consolidated into one big court case, a US judicial panel has said.
The battery performance-related complaints filed against Apple will be heard at once during a hearing scheduled for 29 March in Atlanta, Georgia, the US Judicial Panel on Multidistrict Litigation said, a commonplace decision for cases spanning multiple states.
Apple was accused of intentionally slowing down the performance of older iPhone handsets back in January, with people suggesting the Cupertino firm did it so users will be more likely to upgrade to the latest model out of sheer frustration.
Apple faces 59 putative class actions across 16 district courts in the US. The total includes 30 before Judge Edward J. Davila in the Northern District of California, which, according tocourt documents obtained by MacRumors, states the lawsuits will likely be centralised given their overlapping claims.
Apple has denied the accusations, saying it did slow down the batteries but only to make them able to run newer software. It has since cut the costs of replacement batteries for affected users and created a patch to prevent battery throttling on iOS.
The accusations arrived via research conducted by benchmark firm GeekBench, who looked into the theory after a Reddit thread suggested iPhone performance reduces as battery life drains.
The conclusion of the research was that while battery life is expected to dwindle the more a device is used due to increased recharging cycles, it shouldn't really affect performance.
So Geekbench took it upon itself to benchmark the performance of iPhone 6 and iPhone 7 devices running on different versions of iOS to see how the kernel density changes as the operating system is updated.
The firm discovered that the iPhone 6's score for iOS 10.2.0 didn't change in performance - but when it studied the iPhone 6 running iOS 10.2.1, the phone's performance peaked at the average performance score and several others peaked around some of the lower scores. It reported that there was even more of a disparity when the iPhone 6 was tested on the later version of iOS 11.2.0.
01/02/2018:Apple responds to US probes into battery slowdowns
Apple has again said it would neverintentionally "degrade the user experience to drive customer upgrades," in response to theJustice Department and Securities and Exchange Commission's investigations into the firm's practices.
The company said it would roll out a software update that offers users more information about how their iPhone performance is affected as their devices age.
"We know that iPhones have become an important part of the daily lives of our customers and our intention was to improve the customer experience," the company said in a statement.
It has already offered discounted battery upgrades for iPhones that were suffering from performance problems, while promising to introduce a software feature in devices that shows battery health and recommends when a user should replace the battery in their device.
"These actions were taken to further assist our customers and help extend the life of their iPhones," Apple's statement said. "In addition, users will be able to see if the power management feature is being used to prevent unexpected shutdowns, and turn it off if they so choose. These features will be included in a developer release next month and a user release this spring."
Apple then went on to apologise again to those affected by the controversy.
"Our goal has always been to create products that our customers love. Making iPhones last as long as possible is an important part of that," Apple said."We have received questions from some government agencies and we are responding to them."
18/01/2018:Tim Cook: Users can turn off iPhone battery throttling in next iOS patch
Apple CEO Tim Cook has revealed that a future iOS update will allow users to switch off the battery throttling feature introduced to prevent system failures on older hardware, although he warned that this would increase the likelihood of unexpected crashes.
Speaking out on the battery issue, Cook added that the feature will become optional in next month's iOS developer build, with a public release scheduled shortly afterwards.
He added that Apple had the "purest" intentions when it came to limiting the power output of older batteries, although he admitted the company could have been more transparent with its customers.
"Our actions were all in service of the user, I can't stress that enough our actions were always the purest," said Cook, speaking to ABC News. "We've listened to the feedback very carefully and what we're doing now is... we're going to give people the visibility of the health of their battery, so it's very, very transparent."
He added that the company will tell users when it's reducing iPhone performance in order to reduce crashes, but that this can be toggled off.
"If you don't want it, you can turn it off," added Cook. "We don't recommend it, because we think people's iPhones are really important to them and you never can tell when something is so urgent."
In December Apple was accused of deliberately slowing down older iPhones after benchmark tests revealed a noticeable degradation in performance, with many believing the company was trying to pressure customers into buying newer models.
Apple later publicly addressed the accusations, admitting that a feature introduced in iOS 10.2.1 was indeed reducing the power output of older batteries, although this was done in order to protect devices from unexpected crashes as the hardware aged, it said.
The company later issued an apology for the debacle, but Cook remains adamant that customers were told about the feature when it first released.
"When we did put it out, we did say what it was, but I don't think a lot of people were paying attention," said Cook, speaking to ABC News. "Maybe we should have been clearer as well. We deeply apologise for anyone who thinks we had some other motivation."
Apple has faced criticisms from customers, regulators and government officials over its handling of the issue. US Senator and chair of the Senate Commerce Committee, John Thune, has probed Apple's complaint procedures and questioned whether the company will offer rebates to its customers, while eight lawsuits have also been filed in three US states.
French consumer watchdog DGCCRF has also launched an investigation into allegations the company operated a policy of planned obsolescence with its iPhones, something that if found to be true would carry a multi-billion dollar fine under French law.
On top of the battery issue, Apple has also faced criticisms over a string of software bugs recently discovered on iOS and MacOS High Sierra, and a number of botched patchesthat fixed one issue only to create another.
The latest bug has been described as a "Text Bomb", a crashing fault that can be triggered when a user sends a text message containing a specific link to a line of code, even if the user did not clink the link.
Apple has yet to comment on this latest problem.
10/01/2018:Now US Senate questions Apple over iPhone battery slowdowns
Apple is now facing questions from the US Senate over its recent admission that it deliberately throttled the power output of batteries in older iPhones, adding to legal pressures from lawsuits and an investigation by the French government.
Senator John Thune, chair of the Senate commerce committee, yesterday questioned the company's practices and its handling of the slowdown issue, in a letter sent to Apple CEO Tim Cook, seen by the Wall Street Journal.
The company has come under fire from customers, regulators and governments over the revelation that it deliberately reduced the power output of batteries in older phones, which resulted in lower CPU performance.
While some accused Apple of using planned obsolescence of older devices in order to spur customers to buy newer models, in December Apple said that the power management feature helps reduce the strain on older hardware ill-equipped to deal with the demands of modern software.
"We have never, and would never, do anything to intentionally shorten the life of any Apple product, or degrade the user experience to drive customer upgrades," an Apple spokesperson said at the time.
In a copy of the letter, seen by the WSJ, Thune asked how Apple has managed the complaints it has received from customers, and asked whether the company has considered offering full refunds to those customers who paid the full battery replacement cost before the reduced scheme came into effect.
"Apple's proposed solutions have prompted additional criticism from some customers, particularly its decision not to provide free replacement batteries," said Thune, imposing a deadline for answers by 23 January.
Apple announced it would offer customers an out-of-warranty subsidised battery replacement for $29, down from $79 (25, down from 79 in the UK), however, those who had already purchased a new battery earlier in the year, possibly as a result of Apple's throttling practice, do not qualify for the scheme.
Customers have also reported having to wait up to a week to schedule appointments at their local Apple Store, while others said that a supply shortage has meant the company has struggled to honour commitments to provide replacements.
French consumer watchdog DGCCRF, which is part of the government's finance ministry, yesterday said it was investigating whether the company deliberately deceived customers and operated "planned obsolescence" practices, which under French law carries a fine of up to 5% of annual sales.
With the majority of Apple iPhone customers currently using older phones from the iPhone 6, 6s and 7 ranges, even a small percentage of customers deciding to replace their batteries instead of upgrading could significantly impact sales of new models, said Barclay's analyst Mark Moskowitz earlier this week.
The company also faces eight lawsuits brought by customers, filed in courts in New York, Illinois and California.
09/01/2018:France investigates whether Apple slowed batteries to boost upgrades
A French prosecution team is reportedly investigating Apple's practices following consumer organisations' allegations of planned obsolescence of its iPhone products.
French consumer watchdog DGCCRF, which is part of the economy ministry, launched the preliminary investigation last Friday with the aim of discovering whether the US technology giant deliberately deceived its customers in order to sell more hardware, according to judicial sources speaking to Reuters.
Reports emerged in December that Apple was deliberately throttling batteries in older iPhones following the addition of a new power management feature in the iOS 10.2.1 update. Benchmark tests revealed this resulted in poorer performance from a device's processor, but Apple hadn't made it clear to users that the feature would reduce their phones' power output, nor did it explain why the feature was added.
Apple was initially suspected of doing this in an effort to push customers towards buying newer smartphones, but Apple later claimed it was to reduce the strain on older hardware that was unable to cope with demands from modern software.
The tech giant has since issued a rare apology for its handling of the battery issue, adding that it would never intentionally shorten the battery life of any Apple product.
France's investigation will seek to clarify whether Apple deliberately manipulated older products to spur demand on its newest range of smartphones, something that carries a fine of 5% of annual sales if a company is found guilty. In Apple's case, that would be a fine close to $15 billion given its most recent quarterly report.
IT Pro has contacted Apple for comment on the investigation.
Apple has been hit by multiple legal challenges following the company's acknowledgement of the battery issue, including a complaint by French consumer group HOP, which works to fight against planned obsolescence of products, and a number of lawsuits in the US that claim the company defrauded its customers.
The company has since launched a replacement scheme that allows users to apply for new batteries for devices outside of their warranties. It also reduced the price of the replacement from 79 to 25 in December, although it's strictly on a one-per-iPhone basis.
However, the fine print in the agreement says that if a user has had a replacement battery in the past year, the current hardware has to fail a diagnostic test in order to qualify for the replacement.
02/01/2018:Apple's $29 iPhone battery replacements are now available
Apple has said it will make its replacement batteries immediately available for iPhone customers, in an attempt to get in front of severe backlash over its throttling practices in older hardware.
Users with an iPhone 6 or a newer model are now able to purchase a new battery for their devices at a reduced price of $29, according to a letter to customers on 28th December. Apple's out-of-warranty battery replacement programme, which normally costs customers $79, will run worldwide at the reduced rate until December 2018.
Apple had previously said the new batteries wouldn't be available until late January, but development has proceeded far quicker than anticipated, according to a statement to TechCrunch.
"We expected to need more time to be ready, but we are happy to offer our customers the lower pricing right away," the statement read. "Initial supplies of some replacement batteries may be limited."
Apple was hit with a wave of public backlash after it was claimed the batteries on older iPhone models were being throttled in order to drive customers to upgrade to newer smartphones.
It was later discovered that iOS 10.2.1, released in February 2017, contained a feature that capped the power output of older, less capable batteries in an effort to prevent unexpected failures. The justification was that the older hardware was unable to support some of the features introduced in later iOS updates, however, the company was blasted for its lack of transparency.
While the rollout is ahead of schedule, Apple has made it clear initial supplies will be limited, so customers will need to act fast if they want to get their new batteries. Unfortunately, those customers who applied for a battery replacement before the announcement will not qualify for the $50 reduction.
Customers can begin the battery replacement process by contacting Apple directly through their customer service portals, or by visiting an Apple Store.
22/12/2017:Apple hit with legal action over iPhone performance slow-down
Apple is facing legal action following revelations that it does indeed slow down older phones to keep the devices alive for longer.
The tech giant was yesterday hit by a class action lawsuit, led by Stefan Bogdanovich and Dakota Speas, which cites "Breach of implied contract" and "Trepassto chattel" as the two complaints.
"As a result of Defendant's wrongful actions, Plaintiffs and Class Members had their phone slowed down, and thereby it interfered with Plaintiffs' and Class Members' use or possession of their iPhones, Plaintiffs and Class Members have otherwise suffered damages," the suit claims.
It is expected that other class action lawsuits are likely to follow on from this initial filing.
Earlier this week, Apple confirmed it slows down older iPhones that have lithium-ion batteries in order to prolong their life.
"Our goal is to deliver the best experience for customers, which includes overall performance and prolonging the life of their devices," the tech giant said in a statement seen byThe Verge.
"Lithium-ion batteries become less capable of supplying peak current demands when in cold conditions, have a low battery charge or as they age over time, which can result in the device unexpectedly shutting down to protect its electronic components.
"Last year we released a feature for iPhone 6, iPhone 6s and iPhone SE to smooth out the instantaneous peaks only when needed to prevent the device from unexpectedly shutting down during these conditions. We've now extended that feature to iPhone 7 with iOS 11.2, and plan to add support for other products in the future."
Replacing an old battery with a new one is assumed to return the phone to its former speed, as Reddit user krazydavid highlighted the difference in results after the battery was replaced in his iPhone 6 Plus. For his old battery, the Geekbench tests resulted in an 838 single-core and 1390 multi-core score. With the new battery, these scores shot to 1499 and 2579 respectively.
Furthermore, in a post from 2015 on Statista, Felix Richter found that worldwide Google searches for the term "iPhone slow" peaked when a new iPhone was released.
Image source: Statista
20/12/2017:iPhone battery problems? Apple accused of slowing down older iPhones
Apple has been accused of deliberately slowing down older iPhones, essentially forcing users to upgrade their handset.
So claims research, carried out by Geekbench, off the back of a Reddit thread that suggested iPhone performance reduces as battery life dwindles.
Although it's expected that battery life tends to dwindle as a device gets older, due to the increased volume of recharging cycles, associated performance shouldn't grind to a halt too.
Geekbench has benchmarked the performance of iPhone 6 and iPhone 7 devices running on different versions of iOS to see how the kernel density changes as the operating system is updated. It discovered that the iPhone 6's score for iOS 10.2.0 appears 'unimodal' (ie., doesn't change) in performance, but when it studied the iPhone 6 running iOS 10.2.1, the performance peaked around the average score and several other peaks around some of the lower scores. It reported that there was even more of a disparity when the iPhone 6 was tested on iOS 11.2.0.
For the iPhone 7, scores were pretty much identical across iOS 10.2.0, iOS 10.2.1, and iOS 11.1.2. However, when using iOS 11.2.0, the graph showed more peaks again, suggesting the performance is impacted the older the device becomes.
"First, it appears the problem is widespread, and will only get worse as phones (and their batteries) continue to age," Geekbench explained. "Second, the problem is due, in part, to a change in iOS. The difference between 10.2.0 and 10.2.1 is too abrupt to be just a function of battery condition."
Apple apparently rolled out an update to devices that limits the performance when battery life starts to dwindle, according to the Geekbench, because iPhone 6 devices, in particular, were shutting down unexpectedly even when the user had taken advantage of its battery replacement programme.
"Because degraded batteries last much less and end up with a lower voltage Apple's solution was to scale down CPU performance, it doesn't solve anything and is a bad experience but it's better than having your device shutdown at 40% when you need it the most," one Reddit user said.
Apple has admitted it implemented such an update to prevent devices shutting down unexpectedly, but didn't say whether this impacts the performance of the devices.
Get the ITPro. daily newsletter
Receive our latest news, industry updates, featured resources and more. Sign up today to receive our FREE report on AI cyber crime & security - newly updated for 2023.