Android comes out victorious in failure report
iOS had more reported faults that Android in the second quarter of this year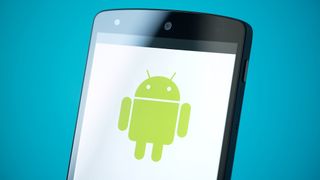 Android had fewer faults than iOS in the second quarter of this year, areport by Blancco Technology has revealed, showing that Google's methodical approach of releasing more updates could have some solid benefits.
iOS devices had a failure rate of 58%, while Android only had a failure rate of 35%, Blancco Technology said.
A failure relates to a device becoming completely unusable, whether that means not turning on or just having an issue so bad it cannot make phonecalls, send texts, be used for browsing, or anything else.
The most common faults reported related to apps crashing, while the second most prevalent issues were related to WiFi. Headset issues came in at third alongside mobile data, both with 4%.
Blancco Technology's Q1 report showed the failure rate was only 25% for iOS, while Android was 44%. The reason for this shift, Blancco explained, was because software updates released by Apple have caused more iPhone 6 devices to fail.
This was the device most affected by failures in the second quarter of 2016, Blancco said, with 29 per cent of devices affected, while the iPhone 6s came in second with 23 per cent and the iPhone 6s Plus third, with a failure rate of 14 per cent.
In the Android camp, Samsung's devices were the least reliable with a failure rate of 29%. Other devices listed as having higher than average failure rates were manufactured by Lenovo, LeTV, Motorola, and Asus.
"While it may be possible that failure rates could be influenced and increased by variances in the quantity of smartphone shipments and market share sizes of both operating systems in specific markets, data from TrendForce seems to contradict this notion," the report said.
A daily dose of IT news, reviews, features and insights, straight to your inbox!
A daily dose of IT news, reviews, features and insights, straight to your inbox!
Thank you for signing up to ITPro. You will receive a verification email shortly.
There was a problem. Please refresh the page and try again.