iPhone 8 and iPhone 8 Plus price, specs, release date and more: iPhone 8 underperforms in first quarter
Consumers opt for discounted iPhone 7 and iPhone SE, but the iPhone 8 Plus is still a big hitter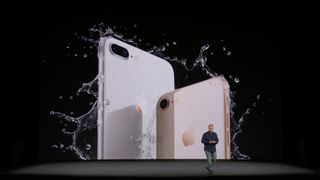 Apple has officially launched the newest generation of iPhone: the iPhone 8 and iPhone 8 Plus.
Unveiled at the inaugural event at the Steve Jobs Theatre in the company's new Apple Park campus, the new phones bring a wealth of upgrades, including new AR capabilities, wireless charging and more.
Apple iPhone 8 specs
Swipe to scroll horizontally
| | |
| --- | --- |
| Release | 15 September 2017 (preorders), 22 September 2017 (retail) |
| Frame | Aluminium frame, glass rear panel |
| Screen | 4.7in/5.5in Retina HD display |
| Processor | Apple A11 Bionic six-core CPU |
Latest news
10/11/2017: Canalys has released its latest smartphone market results, for Q3 2017, with two iPhone models talking the top spots which versions of the device are doing so well may surprise you, though.
Despite Apple having launched two new devices the iPhone 8 and iPhone 8 Plus in September, it's the iPhone 7 that takes the top spot, with 13 million units shipped worldwide, followed by 2015's iPhone 6s at 7.9 million units.
"Shipments of older devices, such as the iPhone 6s and SE, saw an uptick in Q3," said analyst Ben Stanton. "The iPhone 7 also shipped strongly after its price cut in September. Apple grew strongly in Q3, but it was these older, cheaper models that propped up total iPhone shipments."
There are some caveats here, though. The iPhone 8 and iPhone 8 Plus were only released at the end of the quarter, whereas previous models had the whole three month period to rack up some sales. Nevertheless, they still underperformed in terms of first quarter sales compared to the the iPhone 7 and iPhone 7 Plus, which hit 14 million in Q3 2016 compared to 11.8 million for the iPhone 8 and iPhone 8 Plus.It's also notable, however, that for the first time the larger version of the device the iPhone 8 Plus has outsold the standard-size version in a single quarter (6.3 million units vs 5.4 million units).
Perhaps more significantly, Apple threw a spanner in the works by announcing the flagship iPhone X at the same time as the iPhone 8 and 8 Plus, but it didn't ship until November. Monitoring slow iPhone 8 pre-orders and sales, several analysts had previously suggested consumers could have been holding out for the ultra-high-end X.
"Apple is clearly making a portfolio play here. With the launch of the iPhone X, it now has five tiers of iPhone and delivers iOS at more price bands than ever before. This is a new strategy for Apple. It is aggressively defending its market share, but it will not compromise its rigid margin structure to do so," said Stanton.
09/11/2017: Corephotonics has launched a legal campaign against Apple, saying the iPhone manufacturer has infringed a patent relating to the iPhone 8 Plus' camera technology, according to Reuters.
The Israeli company says Apple infringed a patent it holds for a dual lens camera incorporated into a smartphone.
Boss David Mendlovic claimed Corephotonics approached Apple about a partnership on its cameras, and although the iPhone manufacturer was impressed by the technology, it didn't want to license it.
Mendlovic told Reuters that Apple advised Corephotonics it would be able to infringe its patents with little consequence.
"Apple's lead negotiator expressed contempt for Corephotonics' patents, telling Dr. Mendlovic and others that even if Apple infringed, it would take years and millions of dollars in litigation before Apple might have to pay something," Corephotonics' complaint stated.
Corephotonics has raised a significant amount of money from investors to inject into the development of its technology, including investment from Samsung Ventures, iPhone manufacturer Foxconn, Magma VC, Amiti Ventures, Horizon Ventures, SanDisk, CK Telecom and chipmaker MediaTek.
Apple hasn't yet responded to the company's claims.
18/10/2017:Apple is shifting more iPhone 7s than iPhone 8s, analysts atKeyBanc Capital Markets have revealed in a report published by Reuters, saying people are holding back from buying the new iPhone as they await the release of the iPhone X.
The company explained that although there had been some interest to buy the iPhone 8, demand was down compared to previous iterations of the flagship. This was supported by AT&T's figures, which revealed the number of people wanting to upgrade their older iPhone to the iPhone 8 was down by 900,000 year-on-year.
"Many respondents indicated that a meaningful portion of customers are buying iPhone 7 in lieu of the new iPhone 8, given the lack of significant enhancements in the new phone," KeyBanc analyst John Vinh said.
Qualitative research by the company, which included talking to Apple Store staff about the device's reception, explained the majority of customers deterred from buying an iPhone 8 wanted to buy an iPhone X instead, which isn't due to arrive until next month.
However, price cuts to the iPhone 7 are proving attractive to iPhone users that don't necessarily want to spend a lot of money on their next device, but want to stick to the iPhone.
"While carriers continue to offer promotions for the new iPhone 8, they have been much more modest compared to the iPhone 7 launch last year," Vinh added.
10/10/2017:Apple has confirmed it is investigating an issue causing some iPhone 8 Plus batteries to swell up when the device gets hot.
So far, there have been eight reported cases of the problem occurring - in Taiwan, Japan, China, Canada, Greece and Hong Kong, althoughIT Prounderstands that fault is restricted to just a small number of devices, and is not considered a safety issue.
However, it's likely to cause cosmetic and operational problems if you do happen to experience issues, according to the reports. The swelling battery has been seen to cause the casing of the device to come apart, which, even if it's not dangerous, does mean the device stops working.
"'Battery bloated' happens quite often - most people have seen or held a device that was at one point ruined by a gassing battery,"Sam Jaffe, from analysts Cairn Energy Research Advisors,wrote in a blog post."It almost always happens, however, in a very old battery that has already served its useful lifetime and probably should have been discarded already.
"For a gassing event to happen inside a brand-new battery that has only experienced one or two charge/discharge cycles, the evidence points to a fundamental flaw in battery design or phone design."
Apple will now need to work out whether it's a problem with batteries provided by a particular manufacturer, or whether it's an issue with the device's build.
05/10/2017: Yet more reports of the iPhone 8 cracking open when charging have started to appear around the world.
According to MacRumors, Anthony Wu, from Toronto, Canada, was forced to return a device he bought the previous day after the display had popped open. The report theorised that the problem may be down to a defective battery that swelled up.
The report also mentioned that a similar incident happened to an iPhone 8 Plus in Greece. The phone was left charging overnight only for the user to discover a similar problem with the display popping out of the main case. The user had only used official Apple power adapter and Lightning to USB cable.
These reports follow initial claims of the new Apple flagship phone cracking open while charging that emerged in Taiwan back in September
An Apple spokesman told MacRumors the company was aware of the problem and was looking into the issue.
02/10/2017: The FCC's chariman has called for Apple to switch on the iPhone 8's FM radio antenna, to ensure people are still able to communicate following power outages, like those experienced in the US in recent weeks.
However, Apple claims its latest iPhone 7 and 8 models have replaced the FM chip with modern technology, and is therefore unable to switch it on.
Although Ajit Pai said he's repeatedly called upon the entire telecommunications industry to turn on the chips that are integrated into most smartphones, few have done so. He's now using the argument of safety grounds to get some kind of blanket regulations approved.
"When wireless networks go down during a natural disaster, smartphones with activated FM chips can allow Americans to get vital access to life-saving information. I applaud those companies that have done the right thing by activating the FM chips in their phones."
However, he added that it's disappointing Apple hasn't taken the same action, clearly unaware that its latest models no longer use the chip.
"Apple is the one major phone manufacturer that has resisted doing so," he said in the statement. "But I hope the company will reconsider its position, given the devastation wrought by Hurricanes Harvey, Irma, and Maria. That's why I am asking Apple to activate the FM chips that are in its iPhones.
"It is time for Apple to step up to the plate and put the safety of the American people first. As the Sun Sentinel of South Florida put it, 'Do the right thing, Mr. Cook. Flip the switch. Lives depend on it.'"
Apple responded to Pai's call for the feature to be turned on when MacRumours approached the company.
"Apple cares deeply about the safety of our users, especially during times of crisis and that's why we have engineered modern safety solutions into our products," it said. "Users can dial emergency services and access Medical ID card information directly from the Lock Screen, and we enable government emergency notifications, ranging from Weather Advisories to AMBER alerts.
"iPhone 7 and iPhone 8 models do not have FM radio chips in them nor do they have antennas designed to support FM signals, so it is not possible to enable FM reception in these products."
Click here for more iPhone 8 news
UK release date and price
The iPhone 8 and iPhone 8 Plus are available in shops and online now, starting at 699 and 799 respectively.
Specs and hardware
The iPhone 8 has been fitted with a new A11 Bionic chip, the successor to Apple's monster A10X Fusion processor. Apple claims the new processor will mean the smartphone is 25% more efficient than last year's model, offering up to 70% higher performance for multi-tasking. The processor will once again have GPU cores built in, only this time offering a 30% increase in graphical performance.
For the first time, Apple has ditched the 32GB storage option, with the iPhone 8 instead starting off at 64GB, with a more expensive 128GB option also available.
Display
Battery
As suspected, Apple was finally able to bring wireless charging to this year's smartphones, bowing to the Qi charging standard used by main rival Samsung and a number of third-party manufacturers. This means the iPhone 8 will be compatible with charging accessories made by companies other than Apple, such as Belkin or Morphie. Unfortunately, its output has remained unchanged, with Apple benchmarks reporting up to 13 hours of battery life for the iPhone 8, the same figure given for the iPhone 7.
Design
Apple has returned to its roots with the iPhone 8, using a glass backing for the first time since the iPhone 4. The front and rear panels are supposedly the most hard-wearing glass ever used in a smartphone and are banded by aerospace-grade aluminium. The phone itself will be available in space grey, silver and gold.
Pictures courtesy of Victoria Woollaston/Alphr
Click next for more iPhone 8 news
Current page: iPhone 8 and iPhone 8 Plus price, specs, release date and more: iPhone 8 underperforms in first quarter
Next Page
Get the ITPro. daily newsletter
Receive our latest news, industry updates, featured resources and more. Sign up today to receive our FREE report on AI cyber crime & security - newly updated for 2023.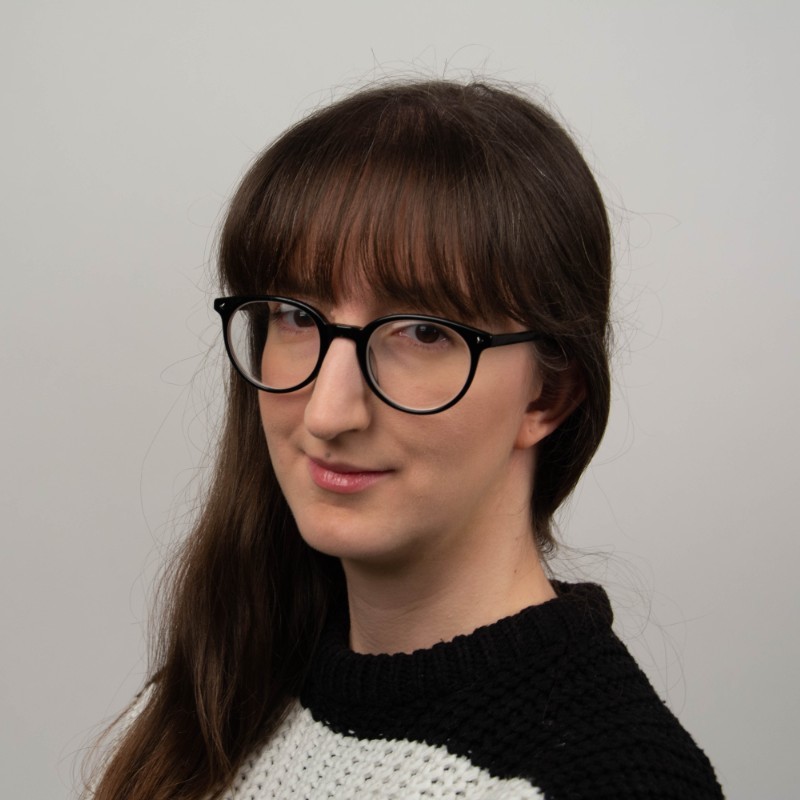 Jane McCallion is ITPro's deputy editor, specializing in cloud computing, cyber security, data centers and enterprise IT infrastructure. Before becoming Deputy Editor, she held the role of Features Editor, managing a pool of freelance and internal writers, while continuing to specialise in enterprise IT infrastructure, and business strategy.
Prior to joining ITPro, Jane was a freelance business journalist writing as both Jane McCallion and Jane Bordenave for titles such as European CEO, World Finance, and Business Excellence Magazine.