Android vs iOS: Which mobile OS is right for you?
We look at design, security, compatibility and more to see which OS best fits your business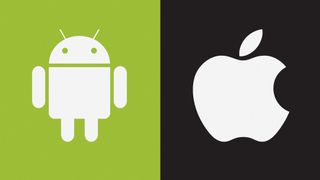 Loyalty to an operating system can sometimes be compared to that of a football team or a political party. And this is certainly the case when it comes to Android vs iOS. Most iPhone users are Apple-til-they-die and can be keen on pointing this out at any given moment. These are the 'brand lovers' that wittingly chose vendor lock-in and have MacBook's and iPads to go with their iOS-based smartphones.
While there are many solid reasons to be an Apple-ite, the world's most popular mobile operating system is actually Android. With Google's OS, user can choose pretty much any other smartphone manufacturer (except Huawei) and arguably enjoy more interoperability with different laptop, tablet and smartphone ranges.
You may have one or the other as a consumer, but what should you do as a business? Do you kit your employees out with the best of Apple or do you sign them up to Google's Android and let them have a bit more device choice?
Unfortunately, there's a lot more to it than that. Security is arguably the most pressing concern for businesses – particularly as most will have been working remotely and look set to continue doing so. Then there are key details such as cost, compatibility, how easy it is to instal, use and learn. You may be an Apple aficionado, but does Jeff in accounting know his way around an iPad?
These are the consideration you need to make when choosing a business-wide operating system. Just like being Liverpool or Everton, Labour or Tory, you can be Apple or Android (or neither if you find a niche OS).
Android vs iOS: Hardware choice
Although we are mainly focusing on the operating systems, your choice will almost certainly be led by the hardware they support. It is very unlikely that a consumer will choose an iPhone because they prefer iOS as it is usually a case of having iOS because it is on the iPhone they want.
So, the choice of hardware is a little more limited on Apple's iOS as it only offers iPhones. However, now is a pretty good time to go for one as they've had a strong couple of years. The current crop includes the iPhone 14 Pro –with iOS 16 – which has some of the best camera and video technology around. The design is also pretty much the same as the iPhone 13 and iPhone 12, both of which are very high-quality devices – with these, you can also get an iPhone mini. There is also the more budget-friendly iPhone SE, which has an older design and none of the fancy features.
With more than 1 billion of them in circulation, the iPhone is the world's most popular smartphone, however, this doesn't automatically mean iOS is the most popular mobile OS. That title is taken by Android and the main reason for this is because it works with more manufacturers. So while iOS only works on Apple iPhones, Android is used by Samsung, Sony, Google (of course), OnePlus... practically every other brand.
Overall levels of choice is the biggest bonus of being on Android and not just choice of brand - there are more different types of handsets available here, from standard 6.1in screens to massive phablets, such as the Samsung Galaxy S22 Ultra. Plus, it gets bigger still as you have a number of foldable devices on offer, such as the Z Fold 4 and the Huawei Mate Xs2.
Android vs iOS: Design
The latest version of Google's OS is a far cry from the days of clunky Android KitKat. Android 12 is a more slick and gorgeous experience with a plethora of features that help it to adapt to users' preferences. The Material You interface allows users to change themes and colours to their own preferences, even adapting from their own wallpaper uploads – a feature that isn't available on iOS.
However, Apple's OS has an established reputation for its simplicity and ease of use. The learning curve for new users is astonishingly low, and its commands and functions are simple to pick up. The design is based heavily on the idea that most users don't really need all the adjustable bells and whistles that platforms have normally offered. Google's Android system, meanwhile, suffers from its reputation as being a little confusing to navigate. By contrast, this offers an insurmountable depth of customisation, but much of this is hidden deep inside menus and interfaces.
One of the main issues with designing your user interface to be overly simplified, however, is that it normally comes at the cost of functionality. By default, iOS just doesn't give you the kind of space to adjust your user interface, or its functionality, to make it stand out in the same way you can with Android devices. Google's OS is so much more feature-rich, offering greater customisation options and an array of settings to tweak your device to fit your precise needs.
While iOS on iPhones looks great, it has conventionally shone on tablets where the software can take advantage of powerful multitasking features supported by superb Apple processors. The laptop-style experience you can create on an iOS tablet is simply far superior to anything an Android unit can offer. Having said that, however, Apple will soon roll out a dedicated iPadOS, breaking free of the iOS mould with specially-tailored software.
Android vs iOS: Compatibility
The iPhone is the most popular device in the world, so it's absolutely no surprise that software makers and accessory manufacturers generally choose to prioritise it over Android. This means if you've got an Apple device, you can all but guarantee whatever app, platform, plugin or attachment you want to use will be supported – though there are some companies that take issue with its 30% app store tax, so not all are available.
Another potential issue for some users will be the fact that Apple has chosen to remove the headphone jack on later devices. This isn't a major problem, given that there's a Lightning to 3.5mm jack adapter supplied in the box and Bluetooth headphones are widely available. And although some devices, such as the Samsung Galaxy S20, have ditched the headphone jack too, an Android device may be a better option if you're dead set on the 3.5mm port – though it is very rare to see one at all.
Connectivity is a consideration if you want a USB Type-C connection as that is the default for seemingly all modern Android devices. Apple's handsets are all on its lightning cables, though EU court rulings may change that for future iPhones.
Android vs iOS: Security
Mobile security is too often overlooked by businesses, but if you're issuing devices to your employees, you should make certain that they're as secure as humanly possible. The list of vulnerabilities, exploits and other security flaws that have been discovered in the Android OS is long and extensive, as is the list of malware-riddled apps found on the Google Play Store.
iOS benefits from a better reputation, but it's far from unhackable. Recent notable flaws include the HomeKit bug and the Meltdown/Spectre debacle. Instances of major exploits in Apple's devices are much, much fewer than on Android, however, and it benefits from faster software rollouts, too. Apple can push updates to all of its handsets directly, whereas Android users must wait until their phone maker has implemented a version of Google's update that works with its own Android skin.
Android vs iOS: Verdict
Android has millions of fans around the world, and with good reason; it's matured into a powerful and versatile operating system, with heaps of functionality. With time, the OS has offered a smoother user experience and a more aesthetically-designed interface too. However, for business devices, the fact is that Apple's software remains king of the hill.
iOS is slick, easy to use, good-looking and boasts absolutely stellar security and privacy features. While it's not without its flaws, the benefits far outweigh the disadvantages, and for corporate devices, iOS should still be your first port of call.
Get the ITPro. daily newsletter
Receive our latest news, industry updates, featured resources and more. Sign up today to receive our FREE report on AI cyber crime & security - newly updated for 2023.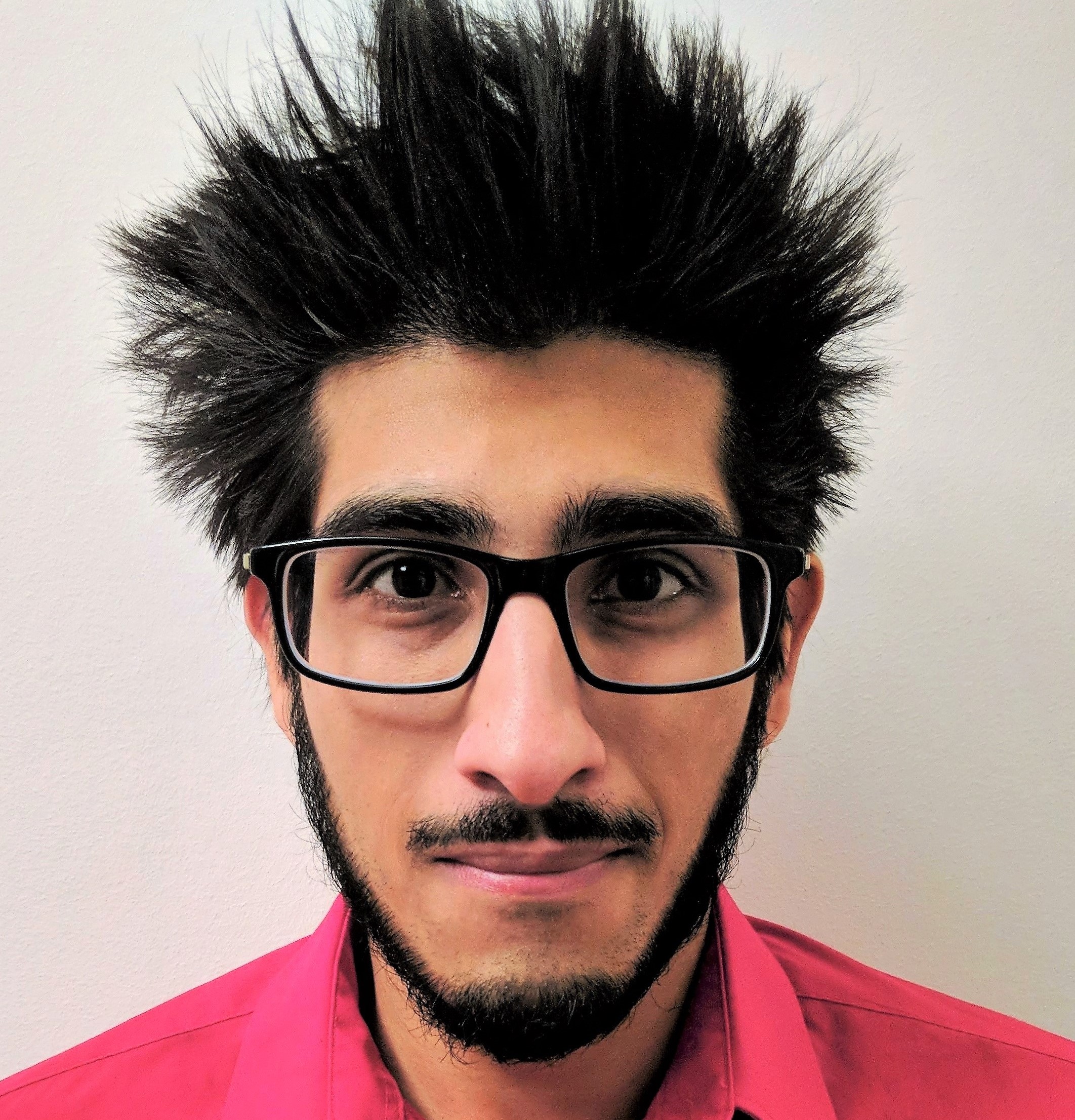 Keumars Afifi-Sabet is a writer and editor that specialises in public sector, cyber security, and cloud computing. He first joined ITPro as a staff writer in April 2018 and eventually became its Features Editor. Although a regular contributor to other tech sites in the past, these days you will find Keumars on LiveScience, where he runs its Technology section.