Businesses are building their future with 5G and Wi-Fi 6 in mind
Nearly all networking executives believe advanced wireless will transform their organization in three years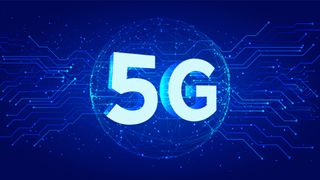 A study has found that 86% of networking executives believe advanced wireless technologies will transform their organization within three years.
To better understand how these businesses are adopting technologies such as 5G and Wi-Fi 6, Deloitte surveyed 415 networking executives nationwide.
As the use of 4G/LTE and Wi-Fi 5 and below diminish over the next three years, organizations expect to spend an average of $115.7 million on wireless technologies. Of those surveyed by Deloitte, 57% are already in the process of adopting 5G and/or Wi-Fi 6 technologies while 37% plan to adopt these technologies over the next year.
Dan Littmann, principal, technology, media and telecommunications at Deloitte explained: "Our survey confirms that networking executives are 'all in' when it comes to adopting the latest wireless technologies. Respondents resoundingly view advanced wireless technologies as a key enabler of AI, Cloud and Analytics-based innovations.
"The COVID-19 pandemic itself may even accelerate demand for automation that enables social distancing in the workplace and relies on a more robust and powerful network infrastructure."
5G and Wi-Fi 6 are being adopted in parallel too, according to Deloitte's research. While 76% of respondents believe 5G will become a critical networking technology for their company in three years, 70% harbor the same feelings about Wi-Fi 6.
Additionally, 62% of those surveyed plan to adopt both technologies within the next year, and 93% plan to co-adopt the two within three years.
When it comes to implementing 5G and Wi-Fi 6 tech, 56% of executives surveyed shared concerns surrounding security. Of the 36% of adopters that expect to use private clouds to deploy and manage their wireless networking applications and services, only 21% trust their enterprises to get the job done securely. On the other hand, 60% trust traditional cloud providers the most.
If you want to take a deeper dive into the survey's findings, you can view the full report on Deloitte's website.
A daily dose of IT news, reviews, features and insights, straight to your inbox!
A daily dose of IT news, reviews, features and insights, straight to your inbox!
Thank you for signing up to ITPro. You will receive a verification email shortly.
There was a problem. Please refresh the page and try again.