Report: The end is near for LG G-series smartphones
Rumors abound as LG's lineup of smartphones continue to experience lackluster sales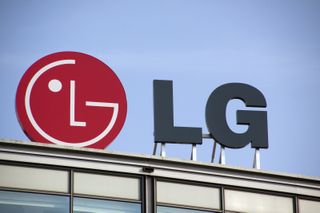 It's no secret that LG's smartphone division has been lagging in sales for many years. While Apple has increased its sales by 7% year over year, LG smartphones have declined nearly 24% year over year. In response to the decline, LG plans to end its G-series smartphones, according to Korean news site Naver. This would end the run that began with the arrival of the LG Optimus G debuted in 2013
The G-series branding has been a recognizable part of LG since the brand announced the lineup back in 2012. As reported by Android Police, LG has experienced a slide in smartphone sales since as early as 2018 and has decided to move away from a yearly release schedule. Instead, LG will release new smartphone devices on an as-needed basis.
While LG is discontinuing the G-series brand, the company hasn't made clear what type of impact this will have on anticipated releases. LG's next smartphone, which it still refers to as the G9 ThinQ, appears as if it'll forgo the 800-series chips that most flagship phones use today. Instead, it'll come equipped with a Snapdragon 700-series SoC.
When it comes to additional features, the G9 ThinQ is expected to have an attachable second screen that functions like last year's G8X, a 6.7-inch or larger screen and up to four cameras. It's also rumored this device will cost about $825, keeping it in line with similarly equipped devices.
While LG hasn't made any official announcements, the company has provided a broad comment regarding the rumors:
"For eight generations, the LG G Series has introduced bleeding-edge technology to consumers around the world. From super-wide-angle cameras to flexible displays to high-fidelity audio and the Quad DAC to 1440p displays, the G Series has consistently been at the forefront of smartphone innovation since 2012. We look forward to sharing more details soon."
A daily dose of IT news, reviews, features and insights, straight to your inbox!
A daily dose of IT news, reviews, features and insights, straight to your inbox!
Thank you for signing up to ITPro. You will receive a verification email shortly.
There was a problem. Please refresh the page and try again.