CES 2015: The top 5 tech announcements from the show so far
Nvidia wants to power self-driving cars, plus HP's 4K and 5K TVs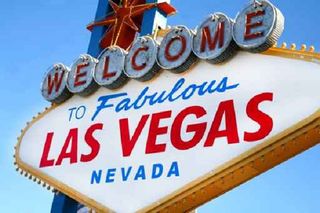 Self-driving cars and new, improved 4K and 5K televisions are among the first announcements out of this week's Consumer Electronics Show (CES) 2015.
Just as you sit behind your desk for the first time since New Year's Day, thousands of firms are already giving people a sneak preview of the hottest tech to come in 2015 at the Las Vegas event.
The show is not officially set to start until tomorrow, but HP, Lenovo and Nvidia have all already announced flagship products for the year ahead.
Here's our rundown of the top five announcements so far.
HP 4K and 5K televisions
With high-resolution displays becoming increasingly popular, HP has introduced two 4K models as well as a 5K model.
The 4K models, the Z24 and the Z27, offer 23.8-inch and 27-inch displays respectively. The smaller model offers a pixel density of 185ppi and the larger offers 163ppi.
The models are otherwise identical, boasting four USB 3.0 ports alongside HDMI and other inputs.
HP has announced pricing and scheduling, with the Z24 coming on sale for $549 in April, and the Z27 released later this month for $749.
The 5K model, the Z27q, has a 27-inch screen and a massive 218ppi. That's compared to a 326ppi found in an iPhone 6, but it is the only monitor to pass the 200 pixel density barrier.
HP curved televisions
HP is also introducing four new curved TVs, two 27-inch models and two 34-inch models.
While they all offer 178-degree angled viewing, the HP Z34c and the HP ENVY 34c 3000 offer resolutions of 3440x1440. They are set to go on sale for $999 in April.
The smaller HP EliteDisplay S270c and HP Pavilion 27c 4000r models are available now for $399, boasting 1080 HD displays.
Nvidia self-driving cars
While Google appears to be leading the charge on self-driving cars, Nvidia used CES 2015 to discuss its own hopes for powering the technology behind such an automobile.
CEO Jen-Hsun Huang told the audience that updatable software is the key to creating self-aware and self-driving vehicles, and showed off its own technology as an example of how this can be powered.
Huang demonstrated Nvidia's Drive PX, an autopilot car computer that uses 12 camera inputs and Deep Neural Network Computer Vision to understand what is happening in its surroundings.
Huang said this could help it recognise other cars, pedestrians and street signs.
Nvidia is powering this intensive technology with a new processor based on its Maxwell GPU architecture, which only launched last year.
The processor is called Tegra X1, and two of these chips would process the video data coming through to Drive PX from its 12 cameras, helping it to understand its surroundings.
New Lenovo ThinkPads
Lenovo has expanded its range of ThinkPads, a range that has sold more than 100 million units since it started in 1992.
New models now include a 14-inch ultrabook called the ThinkPad X1 Carbon, weighing in at just 2.9 pounds and offering a 1080 HD display.
There's also the ThinkPad X250, a very thin model just 0.79 inches thick, priced at 672.
For the storage-hungry user, the T450S provides up to a terabyte of storage, with three USB 3.0 ports and dual batteries running up to 95.5 watts per hour. It is priced at 705.
Roku TVs to stream Netflix
Manufacturer Roku revealed before the show that its new range of 4K TVs will be able to stream Netflix.
They will range from a 32-inch display with 720 resolution to a full 1080 HD resolution on a massive 65-inch screen.
While the firm claims the models will be able to stream Netflix in 4K, release details are vague at the moment.
A daily dose of IT news, reviews, features and insights, straight to your inbox!
A daily dose of IT news, reviews, features and insights, straight to your inbox!
Thank you for signing up to ITPro. You will receive a verification email shortly.
There was a problem. Please refresh the page and try again.