Open standards model for VNFs is a boon to open source networking
The model will drastically streamline the compliance and verification process of bringing virtual network functions to market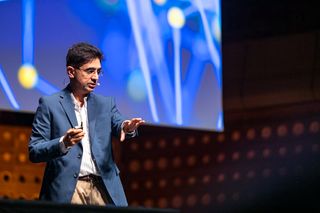 Linux Foundation Networking, together with the GSMA, has created the first standardised compliance and verification model to help network operators and equipment vendors approve networking apps and increase time-to-revenue.
The model created by the Common NFVI Telco Taskforce (CNTT) replaces the pre-existing method whereby vendors bring virtual network functions (VNFs) to network operators, which then need to be tested before they can be deployed. As the type of tests required varies by operator, this could be a very lengthy process, whereas the new open model provides a single top-line test to be applied across the whole industry.
The new model will allow operators and vendors to profit more quickly from their VNFs and then re-invest that profit back into the open source life cycle, ultimately fuelling more rapid industry growth.
"The speed with which this group has been established and produced its first tangible results are a testament to the close cooperation and collaboration of its industry members," said Alex Sinclair, CTO of GSMA. "A common framework and approach will accelerate adoption and deployment in the 5G era and we look forward to aligning further with our partners on this important project."
While there are many excellent partners and vendors of networking equipment in the market right now, more must be added to diversify the supply chain if the industry wants to progress towards in fully open and scalable way, according to Henry Calvert, head of future networks at GSMA.
Speaking at a panel discussion at Open Networking Summit 2019 following the announcement, Calvert also said key figures need to set aside competition and instead work collaboratively adhering to and further building-out the standardised set of testing procedures that will help drive the industry forward.
"Competition is always our problem, it is the downfall that we actually have," said Calvert during a panel discussion. "So let's see if we can just take that whilst we develop the testing and the conformance plans to get things right. Let's just put competition to the side and work collaboratively together."
The panel also discussed the lack of interoperability in enterprise networking and how moving towards a more open approach can benefit both vendors and network operators.
According to Beth Cohen, NFV/SDN strategist at Verizon, telecom companies don't actually compete over infrastructure as their customers simply don't care about that: They just want it to work. In order for that equipment to work well for Verizon's customers, vendors and operators need to commit to the CNTT model and decrease the time it takes to innovate.
When equipment goes wrong and services are disrupted, it's not the vendor's name that gets soured in the press, it's the network operator's. So, competition between vendors who often work in silos must be eliminated if the industry wants to improve the testing process and ultimately keep these equipment faults to a minimum.
If all vendors committed to open platforms which embrace continuous integration (CI) for upstream projects, standardised tests could be carried out to ensure all network equipment operates at acceptable standards.
By committing to greater levels of collaboration, Calvert said it can reduce the number of test cases that need to be carried out and improve time-to-market.
"It reduces the number of test cases that have to be done on the boxes, or on the system's old software, on the stacks, all the distros that you're actually pulling out there, but it reduces the number of case studies because they become learned and they become well understood," said Calvert. "People can drive through that very quickly. But can only happen through collaboration.
"If you're actually doing it in a silo, you're doing it for yourself, you're not doing for others."
A lack of collaboration isn't the only thing stifling the adoption of open network function virtualisation platforms. Following in IT's footsteps, networks are fast becoming cloud-native and with that presents some difficulties for operators.
Cohen said she thinks "cloud-native is going to make everything that much more difficult", particularly with regard to making testing much more challenging. Lincoln Lavoie, senior engineer, University of New Hampshire InterOperability Lab added that while the industry must accept a cloud-native approach, it must also ensure a "consistent CI pipeline and testing strategy [or] it's going to be difficult".
Get the ITPro. daily newsletter
Receive our latest news, industry updates, featured resources and more. Sign up today to receive our FREE report on AI cyber crime & security - newly updated for 2023.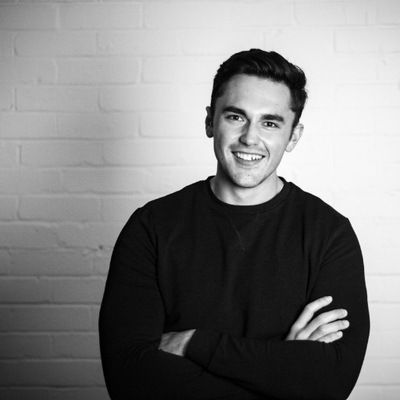 Connor Jones has been at the forefront of global cyber security news coverage for the past few years, breaking developments on major stories such as LockBit's ransomware attack on Royal Mail International, and many others. He has also made sporadic appearances on the ITPro Podcast discussing topics from home desk setups all the way to hacking systems using prosthetic limbs. He has a master's degree in Magazine Journalism from the University of Sheffield, and has previously written for the likes of Red Bull Esports and UNILAD tech during his career that started in 2015.