Mozilla opens public consultation for controversial DNS over HTTPs launch
Decision likely taken after recent backlash from ISPs and the UK government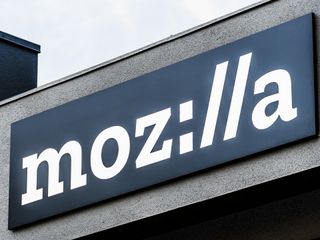 (Image credit: Shutterstock)
Mozilla has said it will now host a public consultation period over plans for the rollout of a new tool that would block ISPs from tracking customers, following backlash from the UK government and service providers.
The controversial decision to support the rollout of DNS over HTTPs (DoH) back in July 2019, which would prevent ISPs, government and law enforcement agencies, and other network operators from snooping on user activity, saw Mozilla being branded a 'villain' by the Internet Services Providers' Association (ISPA).
Starting today, the public consultation will allow various stakeholders to submit their comments for the next 45 days, until 4 January 2021.
The unenthusiastic response to the proposed rollout caused Mozilla to abandon its plans to enable DoH by default in the UK. However, questions remain as to whether the move would bring the company into conflict with the Investigatory Powers Act, which requires that ISPs at least have the ability to capture information about their customers if so required by the state.
However, this has not prevented Mozilla from enabling DoH by default in the US, which became available for all US-based Firefox users in February of this year.
The company stated that it is "currently exploring how to expand deployment beyond the United States".
"Consistent with Mozilla's mission, in countries where we roll out this feature the user is given an explicit choice to accept or decline DoH, with a default-on orientation to protect user privacy and security," it said.
Mozilla also addressed NoH criticism by adding a so-called 'canary domain' to enable managed networks to force Firefox to disable DoH support, as well as providing additional support for default DoH providers inside Firefox. This was previously only limited to Cloudflare.
Mozilla also simplified its Firefox options page, making it easier for users to manage DoH settings.
In a blog post announcing the public consultation period, Mozilla stated that its goal is for DoH to become "as ubiquitous for DNS as HTTPS is for web traffic, supported by ISPs, MNOs, and enterprises worldwide to help protect both end users and DNS providers themselves".
"We hope this public comment will take us closer to that goal, and we look forward to hearing from stakeholders around the world in creating a healthier Internet," the company added.
A daily dose of IT news, reviews, features and insights, straight to your inbox!
A daily dose of IT news, reviews, features and insights, straight to your inbox!
Thank you for signing up to ITPro. You will receive a verification email shortly.
There was a problem. Please refresh the page and try again.