75% of IoT projects 'are failing'
Cisco study finds 60% stall at proof of concept stage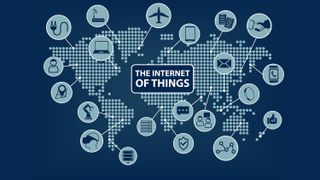 Cisco has revealed three-quarters of IoT projects are failing, with more than half (60%) stalling at the proof of concept stage.
The company asked almost 2,000 IT and business decision-makers across the globe about their IoT projects, and found a third of all completed projects were not successful in achieving their goals.
The main reasons for failures were cited as the time it takes to implement a project, limited internal expertise, quality of data, integration across teams, and budget overruns - all of these are deterring businesses from finishing such tasks.
"It's not for lack of trying," said Rowan Trollope, senior vice president and general manager of IoT and applications at Cisco. "But there are plenty of things we can do to get more projects out of pilot and to complete success."
When IoT projects do succeed though, businesses have seen a great improvement to their business as a whole. A total 70% of companies said they had experienced better customer satisfaction, while 67% explained the main benefit was operational efficiency. Two-thirds added that their businesses were able to offer improved products or service quality.
"We are seeing new IoT innovations almost every day," said Inbar Lasser-Raab, VP of Cisco enterprise solutions marketing.
"We are connecting things that we never thought would be connected, creating incredible new value to industries. But where we see most of the opportunity, is where we partner with other vendors and create solutions that are not only connected but also share data. That shared data is the basis of a network of industries – sharing of insights to make tremendous gains for business and society, because no one company can solve this alone."
Stay up to date with the latest news and analysis from the world of cloud computing with our twice-weekly newsletter
Thank you for signing up to Cloud Pro. You will receive a verification email shortly.
There was a problem. Please refresh the page and try again.