VMware and Nvidia working to enable next-gen hybrid cloud architecture
This collaboration will bring AI software from Nvidia's NCG hub to VMware vSphere and more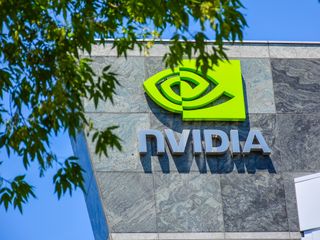 (Image credit: Shutterstock)
VMware and Nvidia have announced a far-reaching partnership to deliver an end-to-end enterprise platform for AI and a new architecture for data center, cloud and edge that uses Nvidia data processing units (DPUs) to support existing and next-generation applications.
This collaboration, announced at VMworld 2020, will include integrating AI software on the Nvidia NGC hub into the VMware vSphere, VMware Cloud Foundation and VMware Tanzu.
This integration will help speed up AI adoption, allowing for the extension of existing infrastructure for AI. It'll also enable enterprises to manage all applications with one set of operations and deploy AI-ready infrastructure where the data resides, across the data center, cloud and edge.
The integration of Nvidia NGC with VMware vSphere and VMware Cloud Foundation will help enterprises deploy and manage AI in even the most demanding workloads via containers and virtual machines at scale across the hybrid cloud.
VMware and Nvidia also recognize that as workloads become more complex, SmartNICs and DPUs will be critical in accelerating an array of enterprise applications where the data resides. The partnership's new hybrid cloud architecture will allow organizations' infrastructures to evolve and adopt a new security model that offloads hypervisor, networking, security and storage tasks from the CPU to the DPU.
The new architecture, which is a cornerstone in the previously announced Project Monterey, will also push the VMware Cloud Foundation operating model to bare metal servers.
Companies interested in operationalizing AI and accelerating applications on their hybrid clouds can sign up to get availability updates on this partnership.
A daily dose of IT news, reviews, features and insights, straight to your inbox!
A daily dose of IT news, reviews, features and insights, straight to your inbox!
Thank you for signing up to ITPro. You will receive a verification email shortly.
There was a problem. Please refresh the page and try again.