Virgin Media Business to rollout Wi-Fi to 2,000 London schools
London Grid for Learning and Virgin Media Business hail latest public sector success.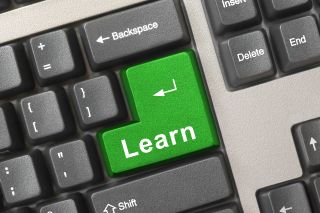 Virgin Media Business and London Grid for Learning (LGfL) are preparing to rollout WiFi and voice over IP (VoIP) services to 2,000 schools across the capital.
The companies claim the new technologies can be delivered thanks to the success of the London Public Services Network (LondonPSN), a joint effort established between the two in 2011 to replace LGfL's legacy network.
LondonPSN's aim is to provide a secure, super fast infrastructure and shared framework for public sector organisations, which would allow them to procure new technology at a lower cost.
Having rolled out high speed of connectivity, LGfL has now started offering secure Wi-Fi and VoIP through the network.
Schools are able to purchase the number of wireless access points they require and share the technology that is centrally hosted in the LGfL network. The organisations claim this approach will allow London schools to run a managed wireless service much more cheaply than if they implemented a stand-alone system.
Additionally, LGfL and Virgin claim installing VoIP means schools will be able to dramatically reduce their telephony costs and benefit from free calls to other school sites using the system.
Brian Durrant, chief executive of the LGfL Trust, said: "Technology is radically changing the way we live and work, and increasingly empowers the way that teachers teach and children learn.
"These latest service offerings are another milestone in LGfL's history, enabled by the new LGfL 2.0 network which is already facilitating the delivery of a richer learning experience to children across the capital region."
Jeff Wollen, executive director of public sector at Virgin Media Business, added: "LondonPSN has already delivered some exciting technology throughout London ... and the PSN is at the heart of how the public sector in London will procure the best technology at an affordable price.
"Sharing services isn't just about reducing costs and improving services, but allowing different departments and organisations to use technology to work together more effectively," Wollen concluded.
A daily dose of IT news, reviews, features and insights, straight to your inbox!
Jane McCallion is ITPro's Deputy Editor, primarily covering security, storage and networking for ITPro, CloudPro and ChannelPro.
Jane joined ITPro and CloudPro in July 2012, having previously written freelance for a number of business and finance magazines. She has also covered current affairs, including the student, public sector workers and TUC protests and strikes in central London while studying a Masters in Journalism at Goldsmiths, University of London.
Prior to becoming a journalist, Jane studied Applied Languages at the University of Portsmouth.
A daily dose of IT news, reviews, features and insights, straight to your inbox!
Thank you for signing up to ITPro. You will receive a verification email shortly.
There was a problem. Please refresh the page and try again.