Mobile data traffic to increase 11-fold by 2018
Mobile devices, the internet of things and wearable computers will contribute 190 exabytes of data by four year's time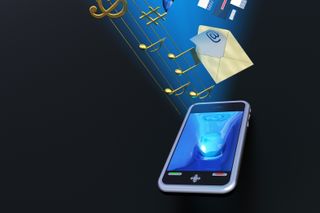 Mobile data traffic usage is set to balloon to 190 exabytes a year by 2018, according to a forecast by Cisco.
The networking firm's report expects monthly mobile data usage to hit 2.6 exabytes this year. That figure is expected to increase to 15.9 exabytes by 2018 or 190 exabytes for the year. An exabyte is one billion gigabytes or one quintillion bytes.
In its Visual Networking Index Global Mobile Data Traffic Forecast for 2013 to 2018, Cisco said the projected increase in mobile traffic is partly due to continued strong growth in the number of mobile internet connections, such as personal devices and machine-to-machine (M2M) connections, which will exceed 10 billion by 2018 and be 1.4 times greater than the world's population.
The firm said average global network speeds will almost double from 1.4Mbps in 2013 to 2.5Mbps by 2018. The number of global mobile users will increase from 4.1 billion in 2013 to 4.9 billion in 2018, according to the report.
Cisco predicted the number of wearable devices in use will increase from 21.7 million in 2013 to 176.9 million in 2018. While laptops, smartphones and tablets will make up the bulk (94 per cent) of mobile traffic, M2M traffic from wearables and other sources such as cars, in-home thermostats and more will comprise six per cent by 2018.
Doug Webster, vice president of products and solutions marketing at Cisco, said: "Such growth is not only indicative of mobility becoming a critical characteristic of almost every network experience and the value consumers and businesses alike place on it, but it also represents the immense opportunities ahead for service providers who sit at the centre of the Internet of Everything."
A daily dose of IT news, reviews, features and insights, straight to your inbox!
Rene Millman is a freelance writer and broadcaster who covers cybersecurity, AI, IoT, and the cloud. He also works as a contributing analyst at GigaOm and has previously worked as an analyst for Gartner covering the infrastructure market. He has made numerous television appearances to give his views and expertise on technology trends and companies that affect and shape our lives. You can follow Rene Millman on Twitter.
A daily dose of IT news, reviews, features and insights, straight to your inbox!
Thank you for signing up to ITPro. You will receive a verification email shortly.
There was a problem. Please refresh the page and try again.