European Parliament delays vote to scrap roaming charges
Complaints about English-only documents delays vote.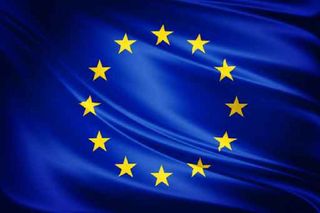 EU lawmakers have postponed a planned vote on scrapping mobile phone roaming charges across Europe.
A blunder over translations meant amendments due to be looked over by the parliament's Industry, Research and Energy (ITRE) committee could not be picked over as only English versions were made available to MEPs. This led to a delay in voting for the measures.
The bill includes proposals to end mobile phone roaming fees by 2016 and to deal with net neutrality, which would stop service providers from limiting internet speeds so they can sell faster access speeds at a higher price.
But, according to reports from Bulgarian news agency Novinite, a local MEP said voting was postponed because of a language dispute between the largest factions in the European Parliament, the Party of European Socialists and the European Popular Party.
Bulgarian MEP Ivaylo Kalfin said an English version of the bill had been introduced to speed up approval of the package, but this action prompted complaints.
With the vote delayed, it now seems unlikely the bill will be passed before the May elections. This could delay plans to create a single European telecoms market by a year.
The move to scrap charges has been pushed by European Commissioner Neelie Kroes. She has campaigned to see the end of roaming for the last two years, arguing the charges, and in particular data roaming fees, are holding back competition between mobile operators and cost businesses that operate across the EU significant amounts of money.
The legislative report also details plans to ensure net neutrality. Backers of the open internet have said if telcos were allowed to give preferential treatment to some organisations on speeds, this would affect the internet as it now stands.
Proposed rule changes would allow telcos to engage in traffic shaping only in cases that "encompass prevention or impediment of serious crimes".
Another meeting, where it's hoped the vote will take place, will be held mid-March.
A daily dose of IT news, reviews, features and insights, straight to your inbox!
Rene Millman is a freelance writer and broadcaster who covers cybersecurity, AI, IoT, and the cloud. He also works as a contributing analyst at GigaOm and has previously worked as an analyst for Gartner covering the infrastructure market. He has made numerous television appearances to give his views and expertise on technology trends and companies that affect and shape our lives. You can follow Rene Millman on Twitter.
A daily dose of IT news, reviews, features and insights, straight to your inbox!
Thank you for signing up to ITPro. You will receive a verification email shortly.
There was a problem. Please refresh the page and try again.